We left Mt. Luho and headed back down the east side of the island going back to the hotel area. Again, I was enthralled with the varying trikes in the traffic flow. I wondered how long this ice would actually stay frozen? Good thing those trikes go fast!
We decided before going back to the hotel that we needed to do a little shopping in a local grocery store - buying snacks and such for the room. From there, we turned and went down into one of the market areas. D Mall. Interesting name, huh? There was D Mall and E Mall. And Talapia Mall which we'd discover later. This was D Mall.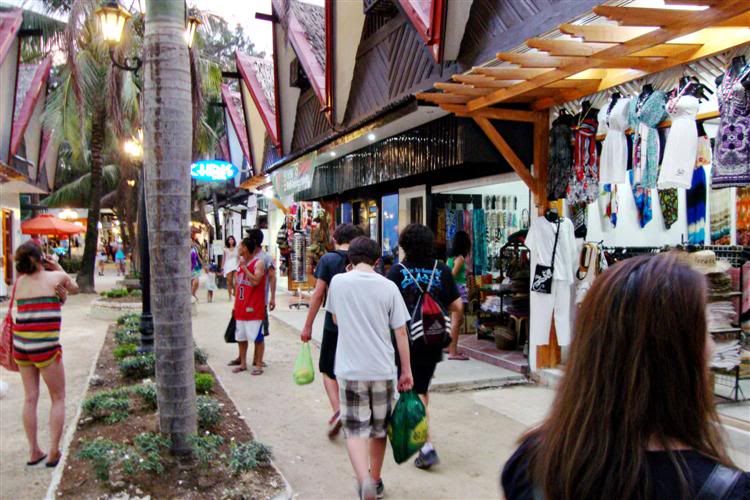 The boys were thrilled to be shopping. Can you tell?
Oh well, at least they were there to carry the bags. LOL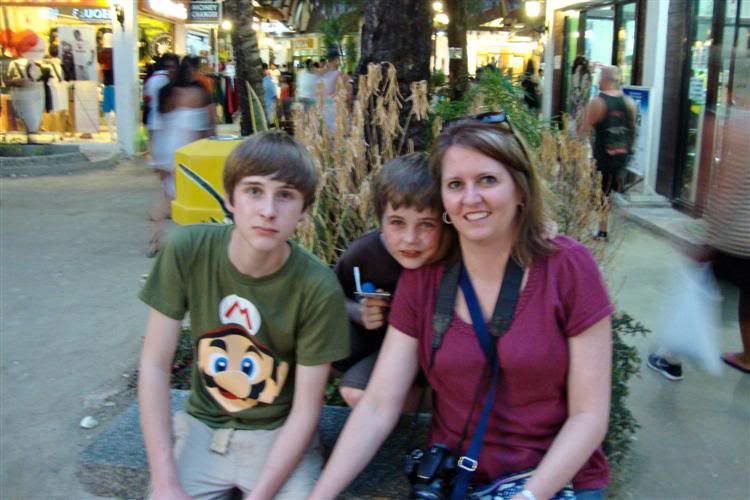 We saw some interesting things along the way in some of the shops and outside some of the shops. I remember seeing these frog coin purses when I came to Manila last year. Didn't purchase one then and guess what? Didn't purchase one during this trip either.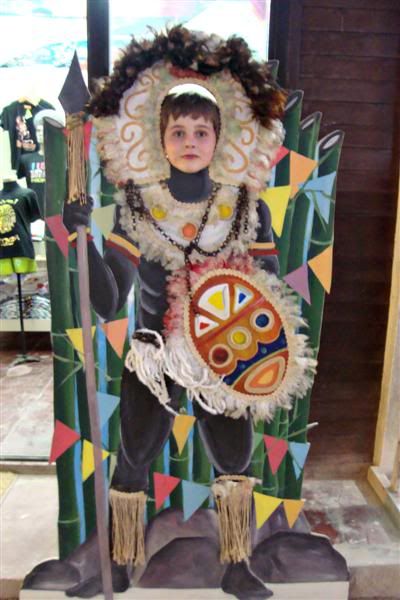 The street foods were interesting there as well.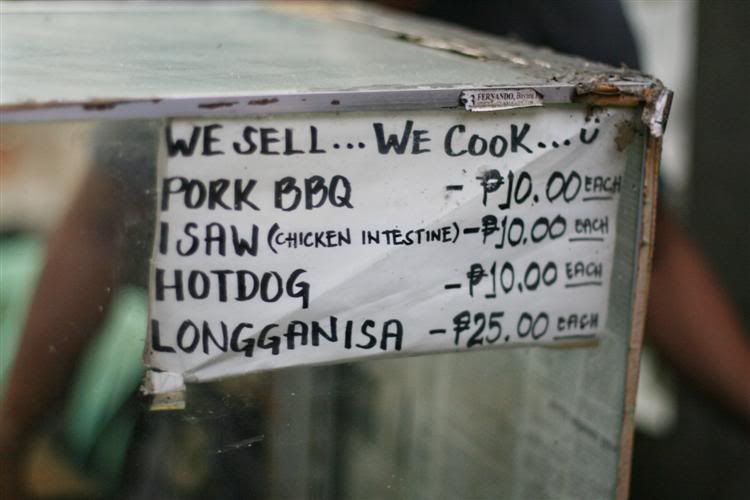 See the I Saw? That would be chicken intestine. It's the swirly thing in the photo below on the far right. Chicken intestine.
On a stick. For 10 pesos. That's cheap! No thanks. :P
We walked out onto the beachfront and chose a restaurant there. The restaurants set up buffets on the beach at night. Some had seafood you could choose from or you could choose from a menu. Some was traditional Filipino buffet style food. Various other cultures/countries were represented as well. I thought the seafood looked so cool. (pardon the pun since it is all on ice. ;) )
Besides being cool on ice, it was just so much less chicken intestine-ish. ;) We chose a restaurant with a menu that night to be "safe" and non-adventurous. I opted for seafood though. Seafood kabobs.
They were so good. So good that G-Dub stole one of them when he was disappointed with his menu selection. *rolleyes* And, I'll just take this opportunity to state that he later complained about not eating much. Um, excuse me, but didn't you eat your food and half of mine? I'M the one who didn't get much to eat! LOL