After the boys had fulfilled their need for speed, we went on our merry way again. I have no idea when we moved to the eastern side of the island, but we did.
If I had one complaint about the transportation on the island, it wouldn't be how crazy the traffic and drivers were. It wouldn't be how CROWDED the streets were with trikes and bikes and vans and ATVs and dune buggies. It wouldn't be that you couldn't cross the street without saying a prayer first. It wouldn't really be about how small the vehicles were for taller Americans. My one complaint would be that because the vehicles were small, we most often sat slumped over or facing each other and the center of the van, so we missed a lot of the views along the road. Oh sure, at some point, I turned around and leaned out the window to see where we were going, but that made me slump even more. So, if I sat up straight and sat comfortably, I didn't really know where we were or where we were going until we got there. :) Or until James, our Filipino, panhandler/tour guide, for the day announced it.
When James announced that we'd made it to Mt. Luho, I had no idea what he was talking about. LOL All I saw was a roadside stand/store on the land side of the road and the coconut hulls on the other side.
Sohee had no idea where we were either.
Then James directed us to a steep stairway behind the store. We passed an area where people were buying tickets to zip-line, but never saw where they were doing it. ??? Still a mystery. We continued up to the top of the stairway where we came to an area which was a "rest stop".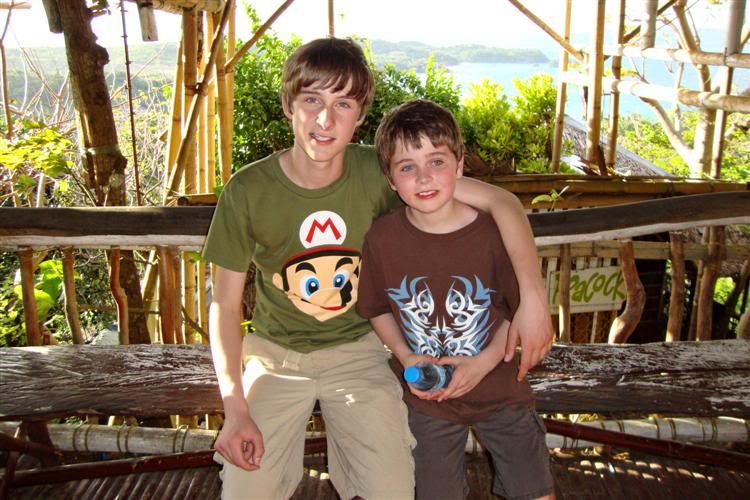 We could either turn right to climb a wooden walkway/bridge to a lookout point or left to go look at animals. We went right and up another set of steps to a lookout point.

Can you say WOW? I did. A few times.
There was a small tower that five people at a time could climb for an even higher view. James tried to convince me to go.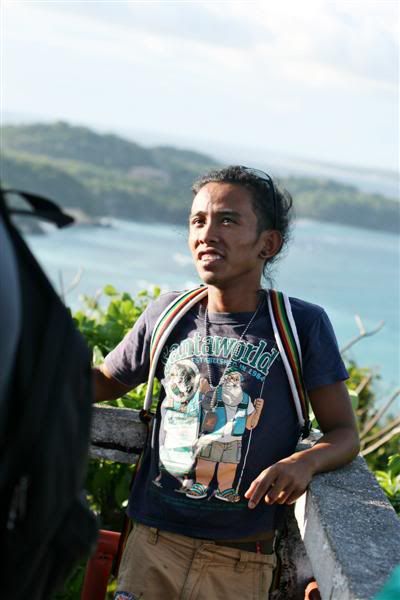 I opted out. But of course, G-Dub and Dev decided they'd climb it. I sent the cameras with them.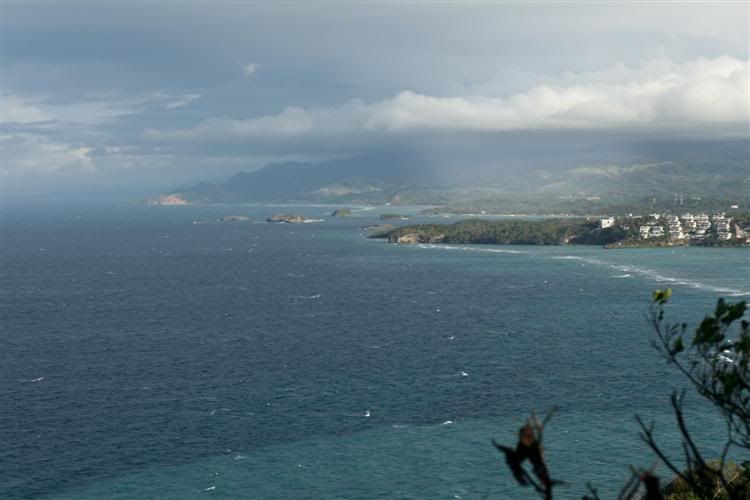 Wow, again. Isn't this place beautiful?
Mt. Luho, highest point on Boracay island. Been there. Done that. Got pictures instead of t-shirts.
Then we walked back down and around the "mountain" to check out the animals. James had told me there was a cobra down there. Um, James, I don't want to go. :D We didn't find the cobra or what I know of as a cobra, but we did find some animals and even a snake or two. Thankfully, they were in cages.
Dev liked the owl.
I didn't like the lizard.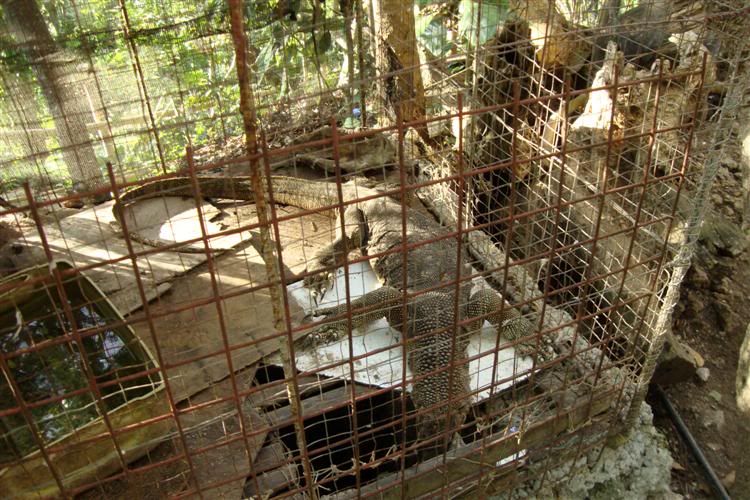 Or the snake.


I liked the monkeys though. Aren't they cute?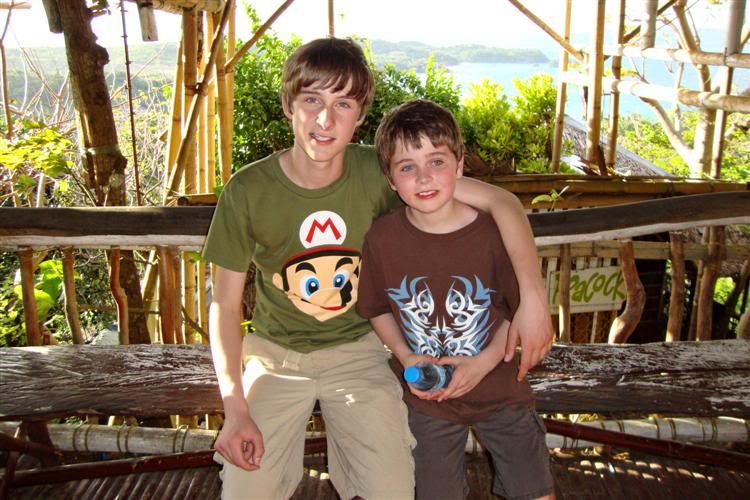 Oh, sorry, wrong picture.
Ok, aren't they cute?