Day Three of our Boracay Spring Break adventure started out with another breakfast at the hotel served with fresh mango. I only went for the fresh fruit - forget the eggs and bacon. ;)
We then made our way to the beach where we hung out for a few hours before noon when we loaded another Filipino bus for a zip-line trip. We'd seen zip-lining signs at Mt. Luho, but James told us of another place where the line was better. So, off we went.
We turned into a golf resort, rode passed the fairways and up a winding road to the top of the hill. The view below us of our line and destination which was the beach was pretty awesome.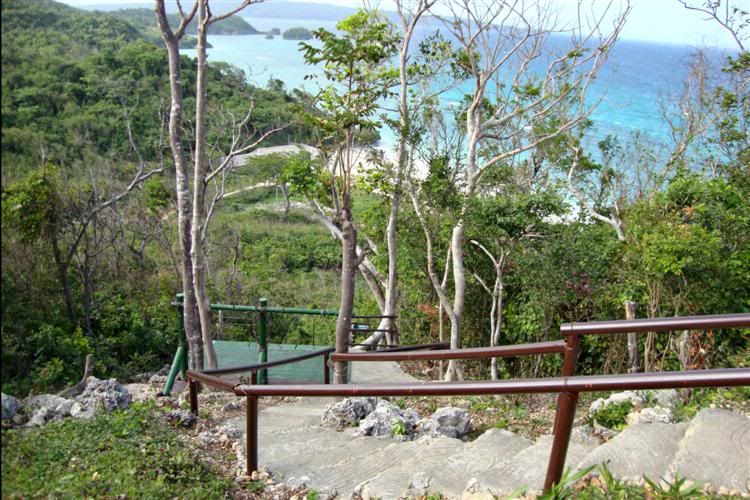 So, we signed our liability waivers and geared up with our helmets and harnesses.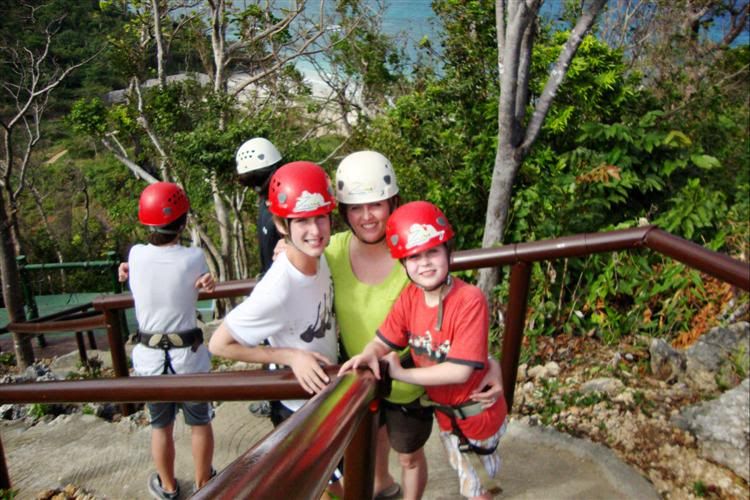 It was just the boys and me. G-Dub opted out of hooking himself to a rope and sailing down a hill over the tops of trees with no idea of how to stop when we got to the end of the line. Wow... when I say it like that, it makes me wonder why I did it. LOL The van driver took him and Sohee down to the beach where they'd watch us come down and join them. View of the beach where we'd land:

View of where we'd be traveling.
It was probably at that point in time that I was up top asking the guides for the fourth time, "Wait, how do we stop when we get to the end?"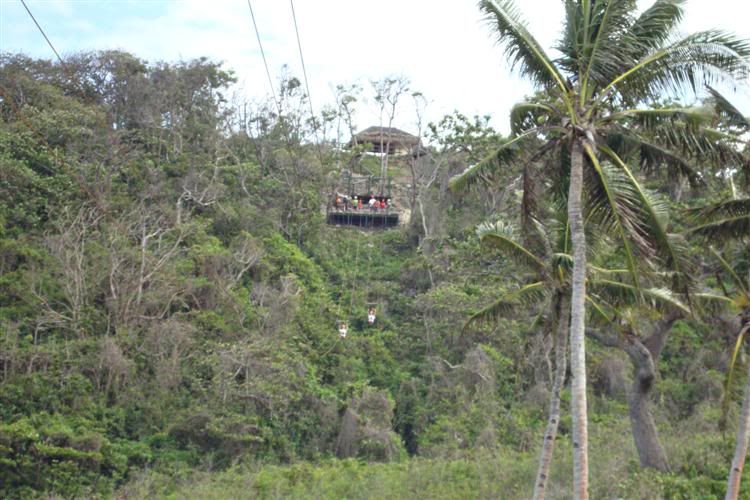 No, seriously, guys, how do we stop? They began to just laugh at me. I was almost offended! But, at least my sense of adventure wasn't squelched. I still let them strap my kids and myself to the line and push us off the platform. Dev went first with Erik. Zipping down the line.


There was a rope and part of a rubber tire across the lines. When you zipped into it, you braked. Hard. They warned you that you had to lie back or else the force would jerk you and make you hurt yourself. We listened. We were fine.
After you zipped past a certain point, they pulled the platform over for you to disembark.


Next up, it was my and Roo's turn.


I'm not sure why I along with almost everyone that came down that left line turned sideways. It was a little freaky, but not too bad.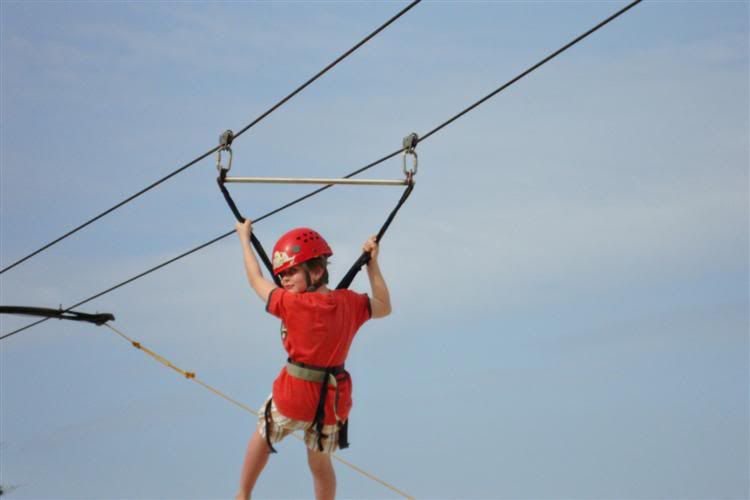 I hated that platform. Zipping down the line was much less scary for me than that stupid platform for some reason. I'd say because I hate heights, but you wouldn't believe me since I just sailed off a platform on top of a hill and skimmed over treetops zipping down that said hill. Right? I think I just didn't trust my footing. I was worried about falling off the platform. Yeah, I know. Sounds stupid. At least my head would have been protected by my helmet. Yeah, we asked that question too. The one you're thinking. The question about what those helmets were going to protect if we did actually fall from the line. LOL I never came up with a decent answer.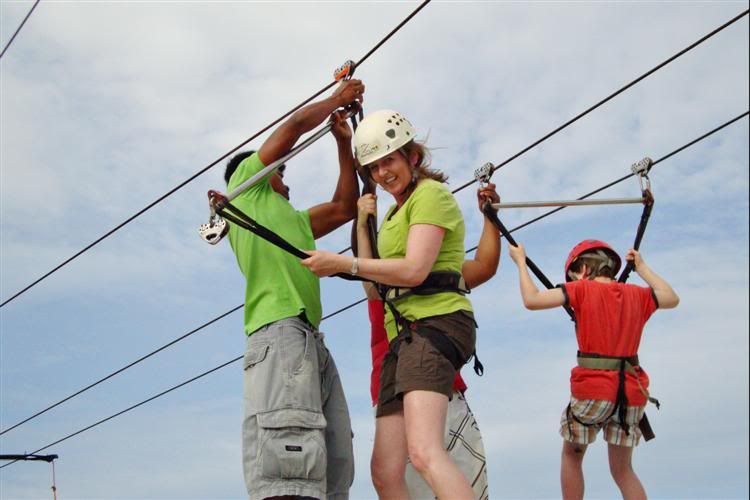 Yay! Feet almost on the ground again!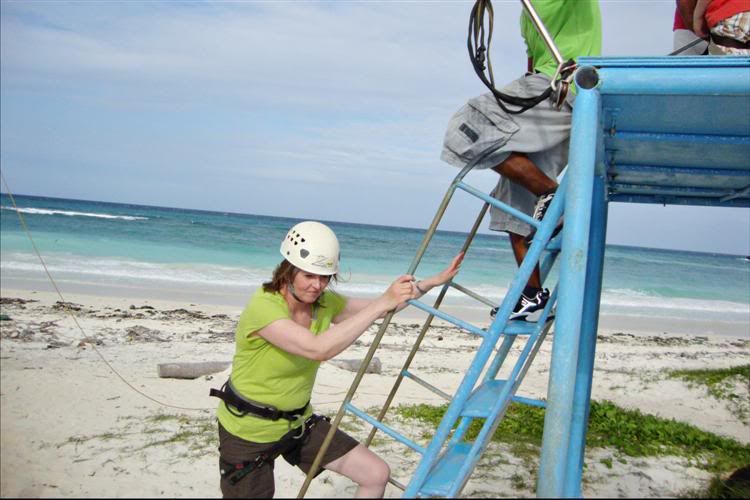 Whew!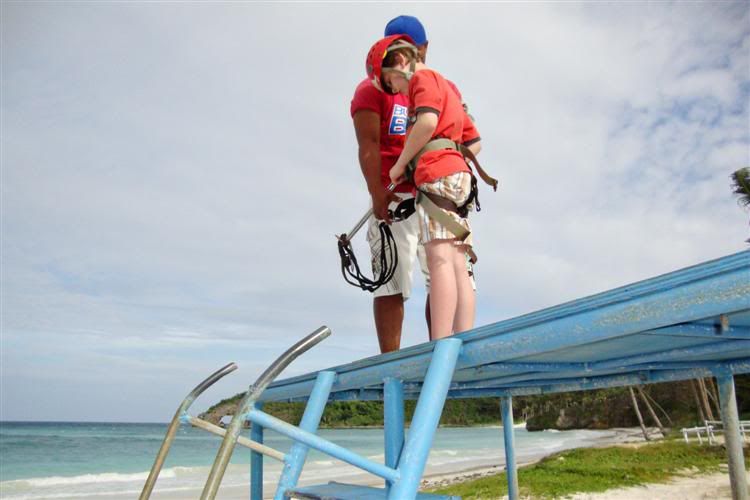 The last of our group to zip down the line.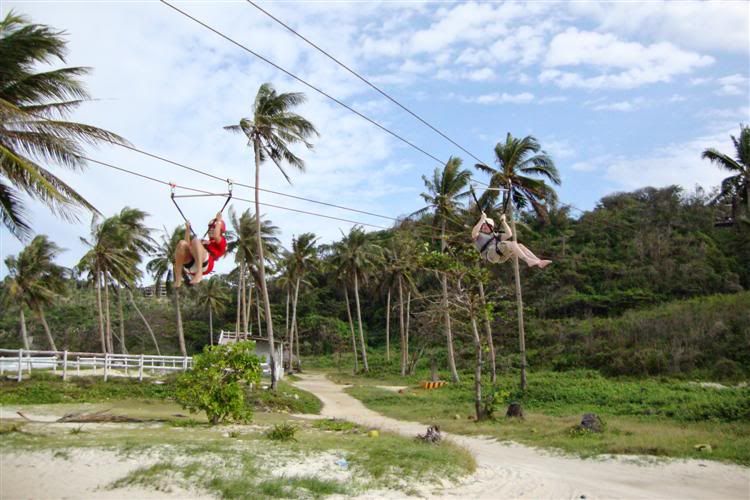 Time to go. Where's the next adventure?