Today, I joined a couple of girls on an adventure to get a pedicure. We weren't just going for any normal pedicure though. We had plans to do a Dr. Fish pedicure. Doctor fish according to
wikipedia
:
Doctor fish is the name given to two species of fish: Garra rufa and Cyprinion macrostomus. Other nicknames include nibble fish, kangal fish, and doctorfishen; in non-medical contexts, Garra rufa is called the reddish log sucker. They live and breed in the outdoor pools of some Turkish spas, where they feed on the skin of patients with psoriasis. The fish are like combfishes in that they only consume the affected and dead areas of the skin, leaving the healthy skin to grow, with the outdoor location of the treatment bringing beneficial effects.
It was so cool. Weird, but so cool. I used to have really ticklish feet, but I guess I've toughened up over the years or at least my feet have. Maybe it's all about tolerance.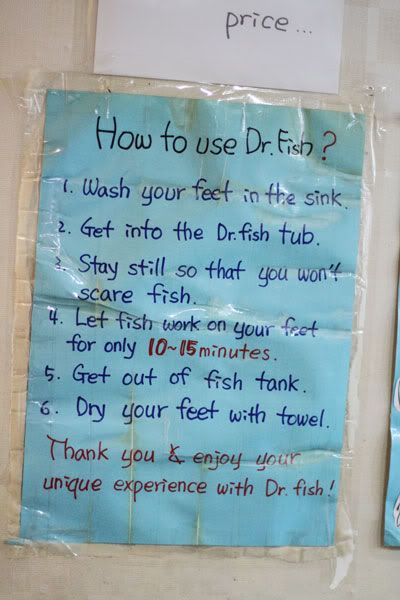 After about fifteen minutes in the tub with the fishes, we rinsed off and were ready for the regular portion of our pedicure. I got a design on mine for the first time. I thought it was appropriate since I'll be sporting these pretties on the beach soon!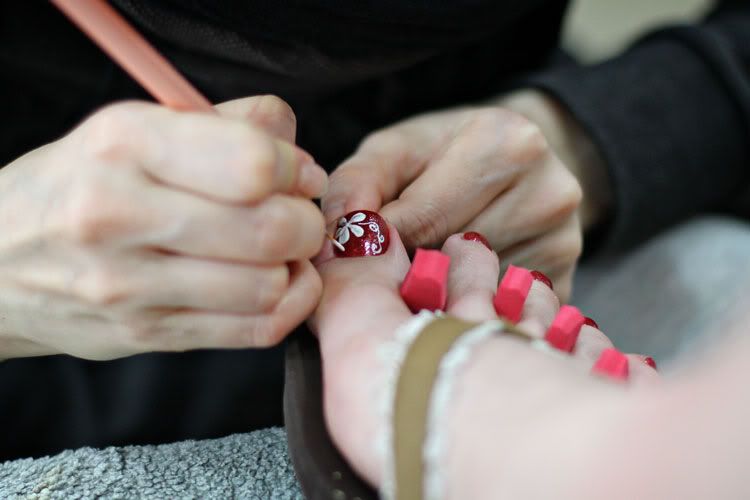 All done and almost ready for the beach! Just have to wait until the time comes!