Every time we drive past one of these tire stores, I am amazed. I think back to tire stores in the states and how they sprawl out over the block or something more spacious. It seems like the bigger the set up, the better the business is supposed to be portrayed or at least that's the idea I get when I think back to certain tire service centers I've visited in the past.
And then there are these.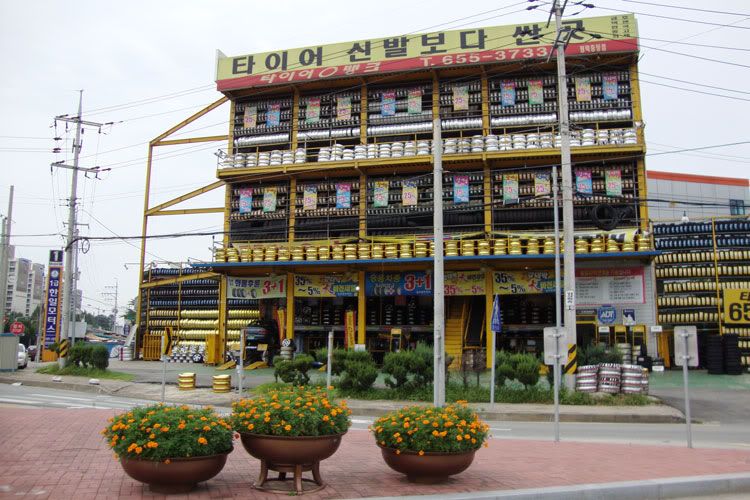 This one as you can sort of see is on the corner of a busy intersection. There's barely room for customer parking in front of the building and the work area is tiny for the tire maintenance.
Yet, they make it work.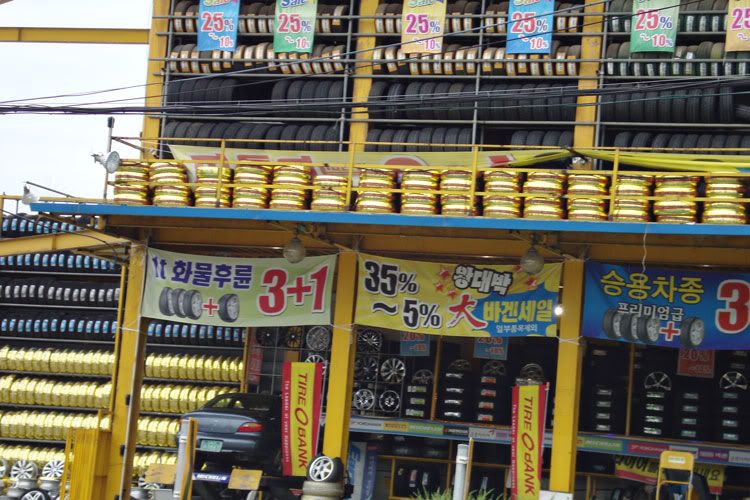 We know first hand they make it work because we recently had new tires put on our
Galloper
. We bought them here and sat in the tiny waiting room huddled around the kerosene heater while the guys were out in the shop with open bays doing in the installation.