I was thinking earlier this week what a shame it is that I haven't used my blog more to record the events of our time here in Korea. I will try to get better about that. I often take pictures of the places we go and visit. But then I tuck them away on the hard drive never to be seen in blogland. I think it would be easier if I could come to terms with posting a photo SOOC straight out of camera. I'll strive to do better! I promise! I need to record this stuff somewhere so I can look back on it someday!
To start with my "I'll try to be better" phase, let me share some photos of our trip to the fabric store. Our Battalion FRG gives out small door quilts as welcome gifts to new spouses arriving in our unit. Today, we went shopping for fabric for the quilts. And where to go for fabric shopping since Hancock Fabrics, JoAnns or Hobby Lobby are all on another continent far, far away? Happy Quilt, of course!
I was on the phone with my mother this morning before we left and told her we were going fabric shopping. And I promised her photos of the store because as I said, words just can't describe it. Darn the fact that I didn't think of taking a photo of the outside of the building until I got home. Imagine if you will a metal building - barn style with a large sliding door on the front side. Now, imagine those doors are open revealing
Much of the fabric is already cut to two yard increments (or whatever that measures in metrics) and packaged in cellophane wrappers.
Though some of it is still on rolls so if you want more, there's the option to have it cut to size.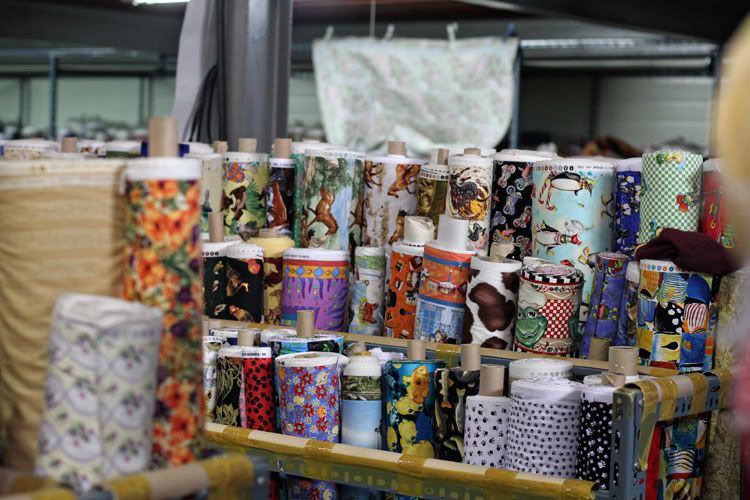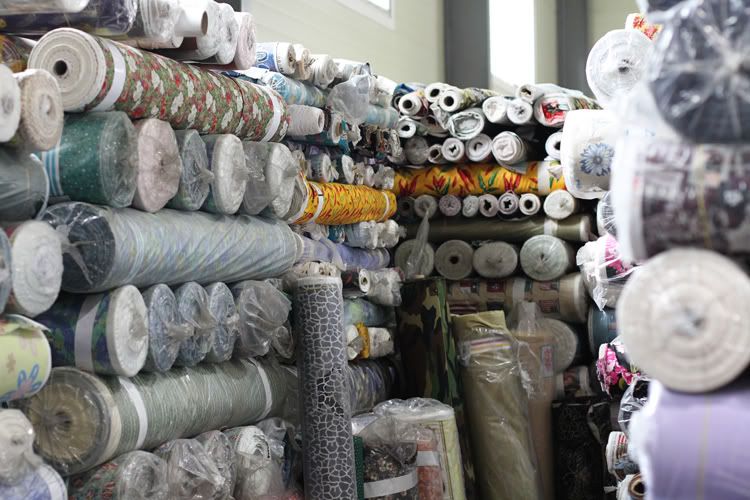 It's really overwhelming. You have to go with a focus and try above all to remain focused! This was my second time there. The first time, I wasn't focused and was just browsing. I went away empty handed and with a headache that day!
Today, we were looking for Americana type fabrics or at least colors that would go with the theme. I found a lot of Canada themed fabrics complete with red maple leaves and hockey players. LOL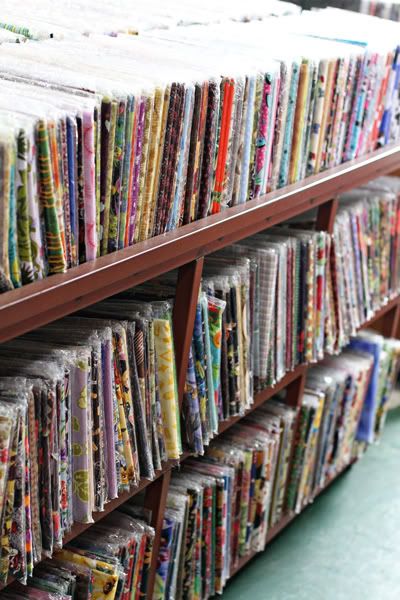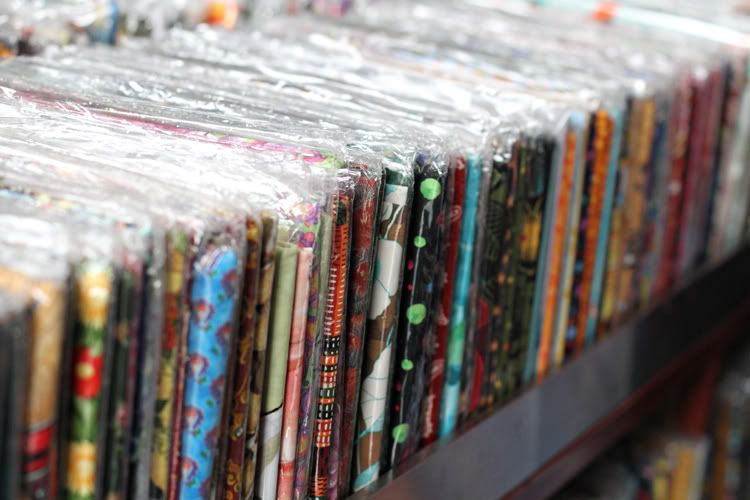 We found what we needed. MORE THAN what we needed, but that's ok. I also picked up some personal fabric. It's just too bad that my sewing machine is in storage in Kansas. :D I may have to borrow a friends.