"South"ern Korea that is. This southern fried food is aka, Street Food. Or at least that's what we call it. I'm not sure what the Korean term truly is for any of the various fried foods you find out at the vendors in markets and on street corners.


I definitely give kudos to whoever decided it would be a cool idea to cover
the corn-dogs with french fries so that you could have a true on-the-go snack.

Dev tried one, complete with ketchup.He's adventurous like that.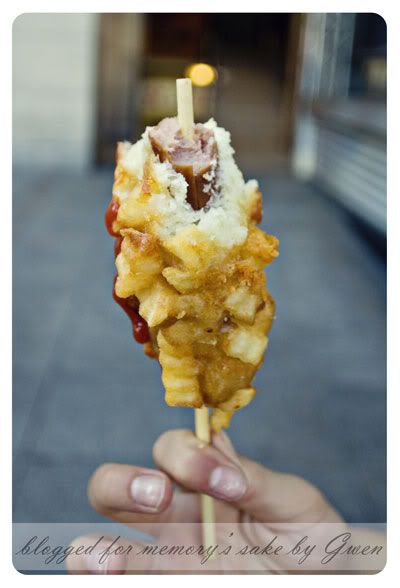 Sept. 2010 Dongdaemun, Seoul, South Korea
*I'm only slightly behind on posting photos and stories to the blog.
Also, I put together a watermark for blog photos. I'm trying to decide if I like it or if I will continue to use it.*