if I didn't share my Little Metal Tree decorated for Christmas. :D In the past, I've used silver and red balls for Christmas. Last year after Christmas, I took the red balls off and replaced them with snowflakes for the month of January. This year, I decided to go for overkill and put all three on there! Silver balls, red balls and snowflakes from the get go!
I love it!
Backing off...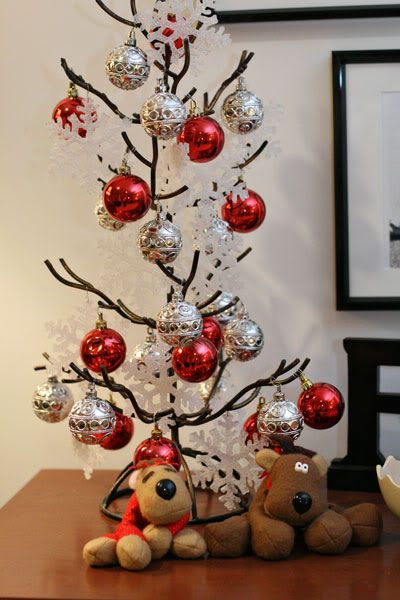 I've had those reindeer since the 80s when Burger King was selling them. They are Hallmark company, but for reasons I can't remember, they were a BK item way back when.
And, for good measure, the overall view I see when I walk in the door of the apartment. :)
Ah, this is Christmas...