A few weeks ago, we had the Battalion Christmas party. G-Dub played Santa again this year.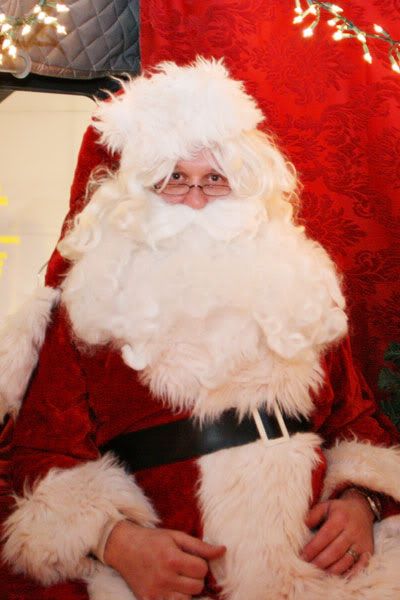 He made a few babies cry. But, obviously, it wasn't his fault. He's a nice guy after all.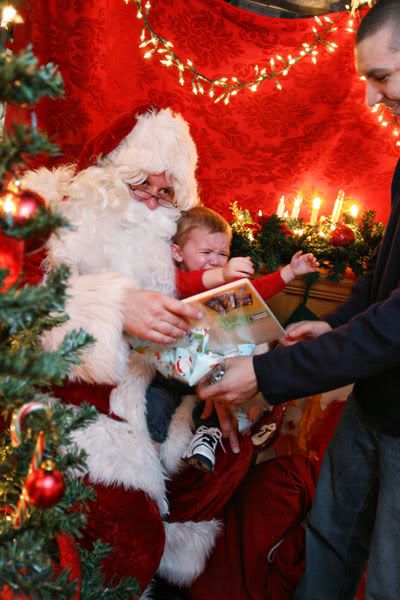 The volunteers did an excellent job of decorating the hangar for the party.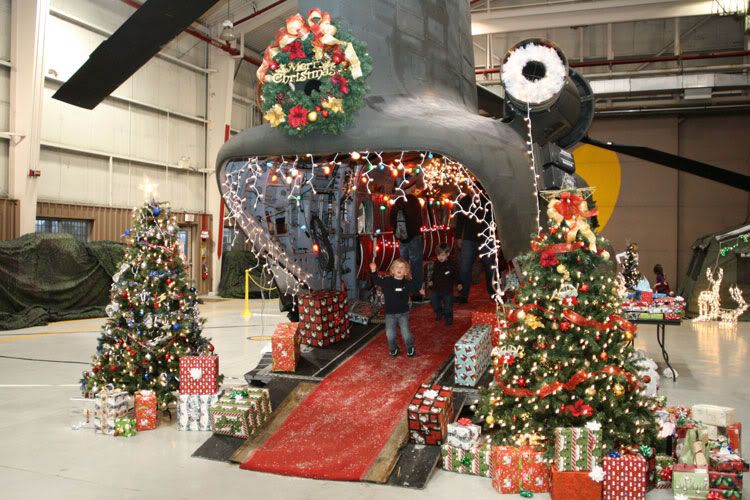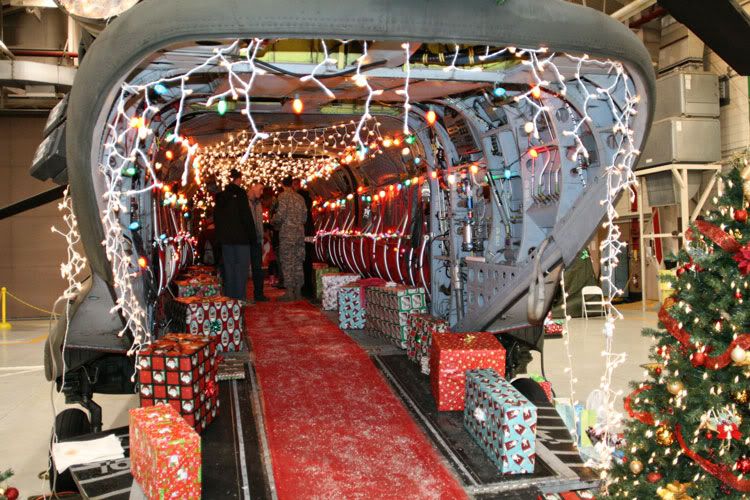 I think the chinook actually looked like a fictional character in this photo.
I was working the day of decorating and of the party, so I missed out on the preps. I was just able to attend. And deliver my wish list to Santa. :)
Family Christmas photo 2010: