I feel like I'm doing a documentary. lol I stopped along the roadside today to take some snapshots of the rice before the busy farmers harvest it all soon. I've noticed that some of the fields are already being cleared. It's that time of year.
So, of course, I had to share with you all because I've shared the planting and growing season photos with you.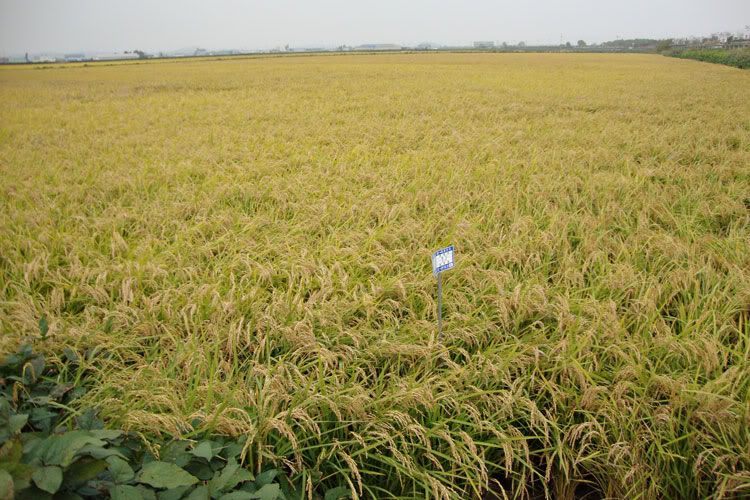 I love how every spare spot of plots is used somehow. The road in this photo is what we refer to as a rice patty road. Single lane. HUGE drop-off into the rice patty on either side. And along the sides of this one, soy beans are planted.
And, since it's October - the month of spooks. And, since I looked to my right and got spooked when I saw this guy, I have to share!
In Alabama, we had cotton field photos. In Kansas, we had wheat field photos. Why not have a rice patty photo in South Korea? It was windy and spur of the moment or it could have been a better photo. But, I took the opp. Boy, do they need haircuts or what? Sigh... they are wanting to NOT get haircuts though, so I'm dealing.