After my comment about my bigger camera on Thursday, I decided to take it with us when we left the house today. So, you get to see some of what we did today. ;)
KSB = KATUSA Snack Bar
KATUSA = Korean Augmentation To the United States Army (
click here
to find out more about what that means)
There are two KSBs here on our post. I'll admit, we frequent them quite frequently. ;) Not as much lately as we have in the past, but at least once every two weeks. The food is cheap and it's delicious! I remember eating at the old KSB when we were here several years ago. If you go for lunch during the week when all the KATUSAs are on post working, you'd better get there before 11:45 or you will be waiting in a long line and then waiting again for a seat.
Saturdays are a different story. The one on our side is closed and the other side is relatively empty.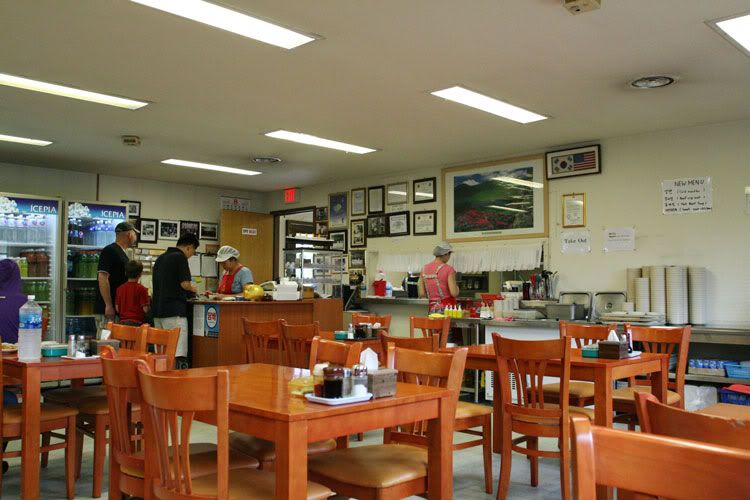 As with any eatery in Korea, they provide you with ample side dishes. My favorite is the cucumber kimchi. Yum!
Spicy with bite, but cool as a cucumber. Perfect combo!
Yaki-Mandu (Korean Egg Roll) is always our starter.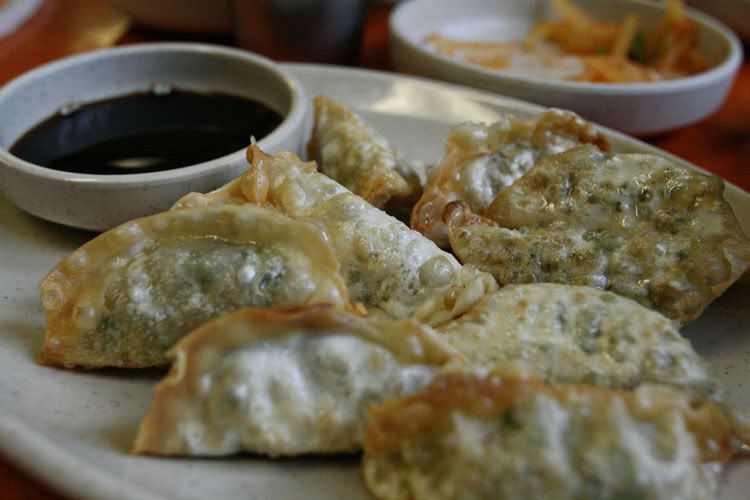 My normal selection off the menu is beef bulgogi with rice.
I hadn't added any rice to it when I snapped the pic.
Today, G-Dub's choice was bean curd (tofu) soup. He says it's good. I trust him. I'm not trying it. :P
Roo always wants ice cream for dessert. How do you choose which flavor?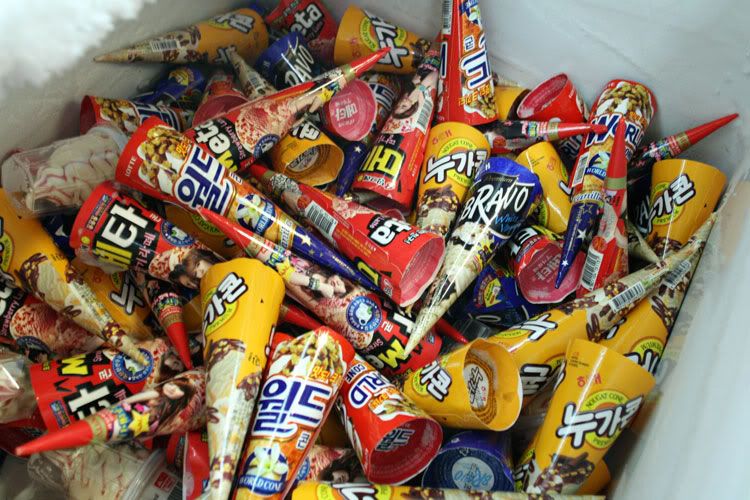 Flavor of today was strawberry: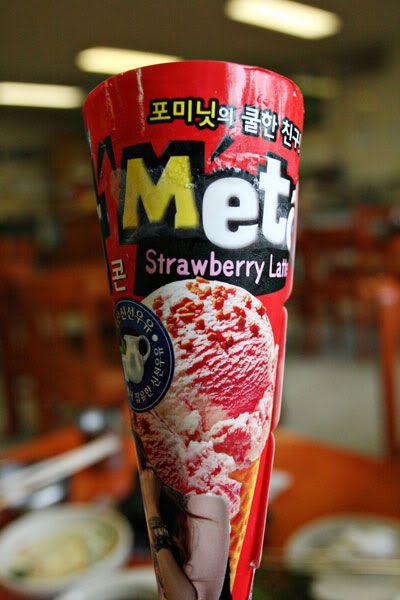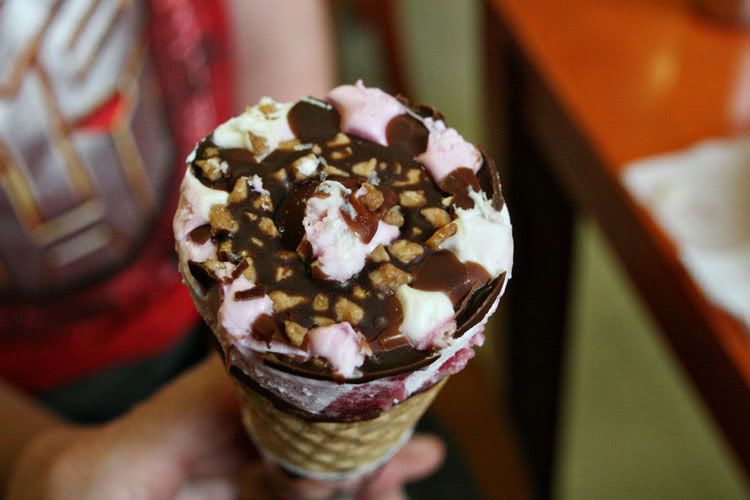 YUM! Perfect ending to a great KSB lunch!
Check out those freckles on those sun-kissed cheeks. *love*