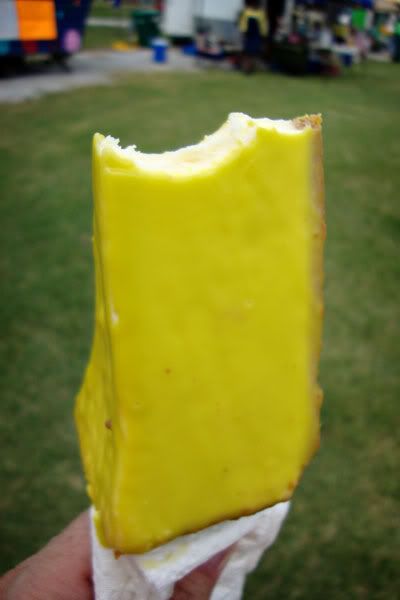 On the fourth of July, we were in Tupelo. Our friends from the Memphis area came down to visit, so we went to the park. It was Saturday before the fourth and the park was set up for the "festival" and fireworks later. We were in the same place at the same time last year so I was happy to see the Cheesecake on a Stick guys back with their street fair food. These guys take cheesecake slices, put them on sticks, freeze them, then dip that into either a chocolate, strawberry or key lime mixture. Your choice! I couldn't remember what I chose last year. Any of it sounded fabulous, but I decided one of each probably wasn't the best idea.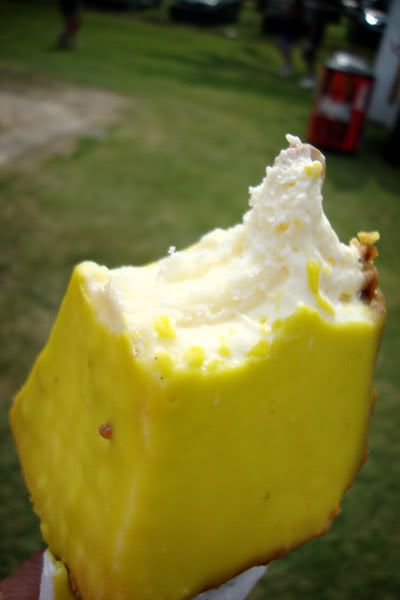 I chose key lime this year. What a great choice! There was just enough zest in each bite to balance out the sweetness of the cheesecake.
Good to the last lick of the stick!