Origami (折り紙?, from ori meaning "folding", and kami meaning "paper") is the traditional Japanese folk art of paper folding, which started in the 17th century AD and was popularized in the mid-1900s. It has since then evolved into a modern art form. The goal of this art is to transform a flat sheet of material into a finished sculpture through folding and sculpting techniques, and as such the use of cuts or glue are not considered to be origami. - taken from Wikipedia
When we flew home to the states last month, we had a layover in Tokyo of about three hours. That gave us enough time to explore the airport, grab some lunch and take a quick nap before boarding the plane to Salt Lake City.
During our exploration of the airport, we found a store specializing in Origami papers and instruction books. All I can say about their displays is "WOW!" I thought of some of you and knew you'd be impressed, so I took photos. :)
First display and closeups follow: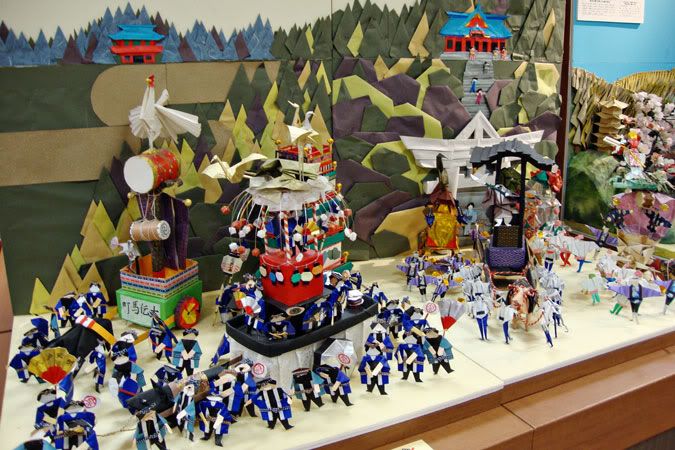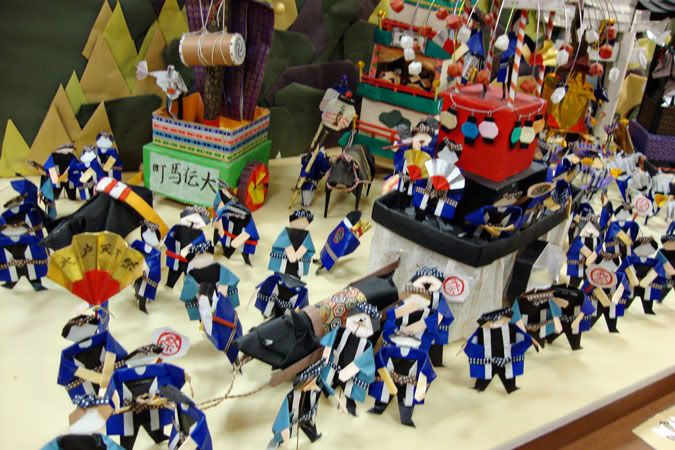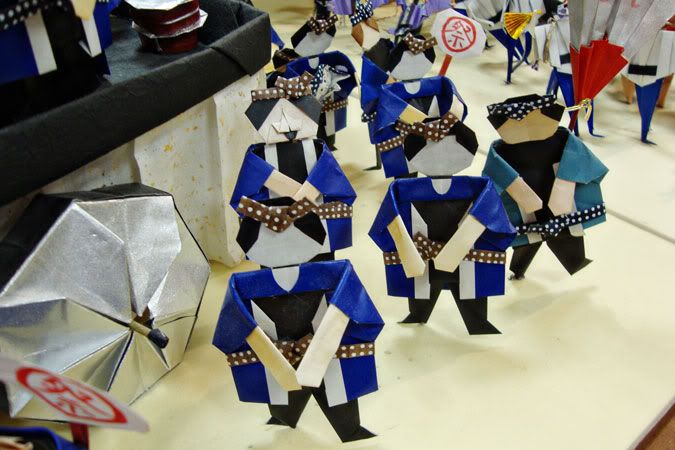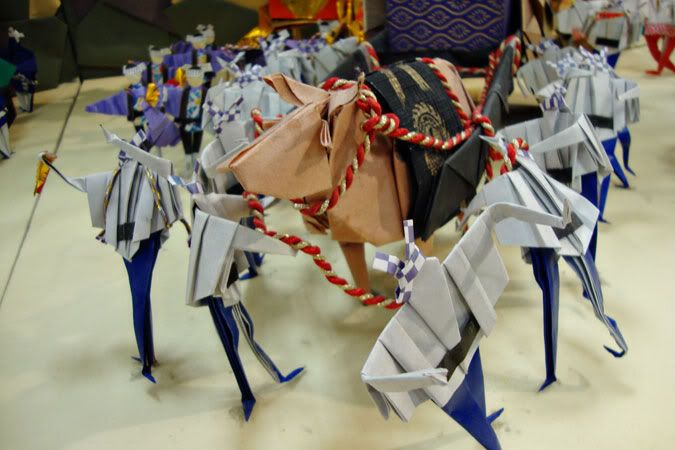 See how the pieces compared in size to a preteen boy? Can you imagine the attention to
detail and how hard it might be to fold something so small?


More that caught our eyes. The store was full of displays.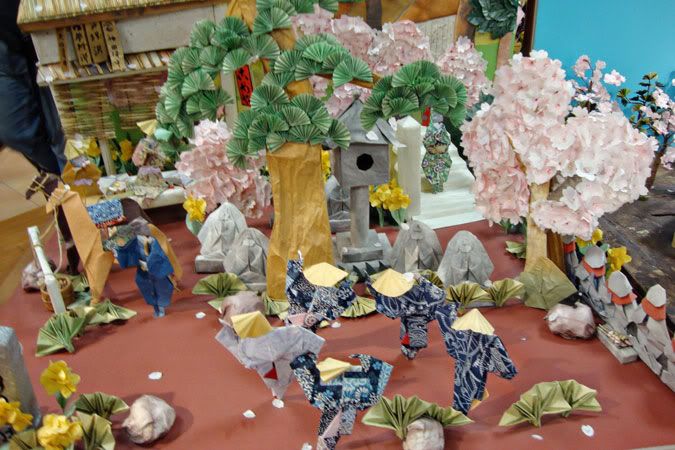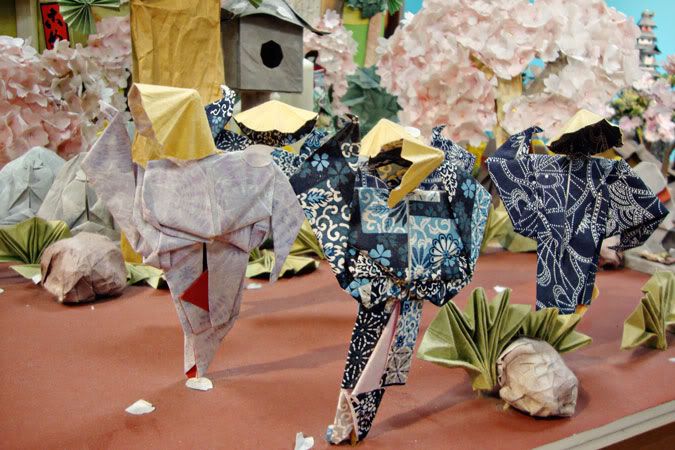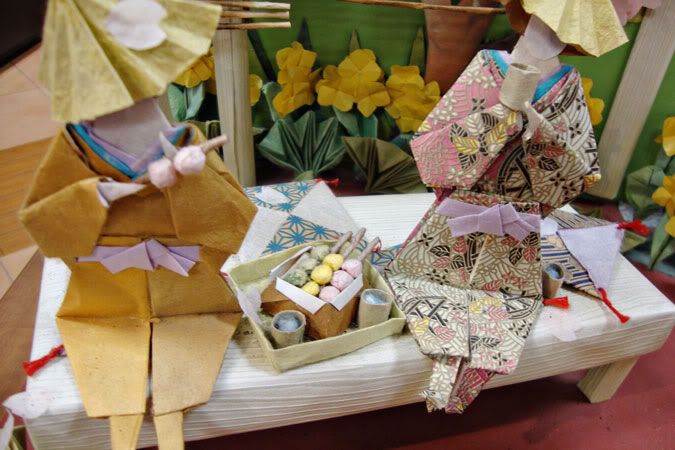 **********


And outside the store: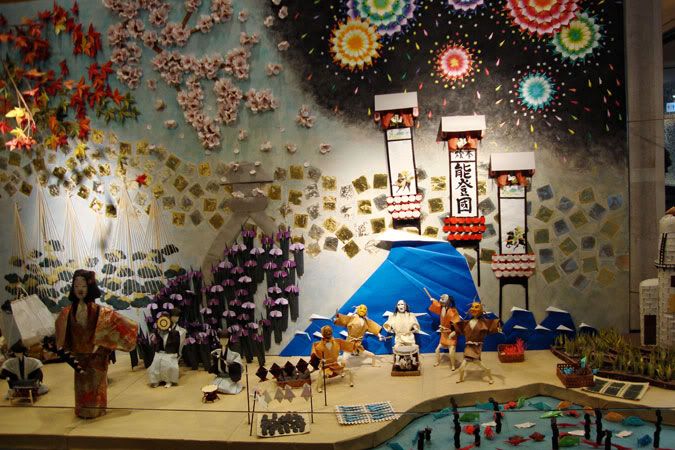 Again, compared to the boys: