I had never been to Utah, never seen the Great Salt Lake until we flew into Salt Lake City from Tokyo. I didn't know much about the area geographically, so had no idea where the lake was in comparison to the airport. BUT, I was delightfully surprised when I looked out the window after take-off to Memphis and saw the lake to the right of the plane. Yay for being on the right side at the right time, right?
(Is that sentence redundant enough? LOL)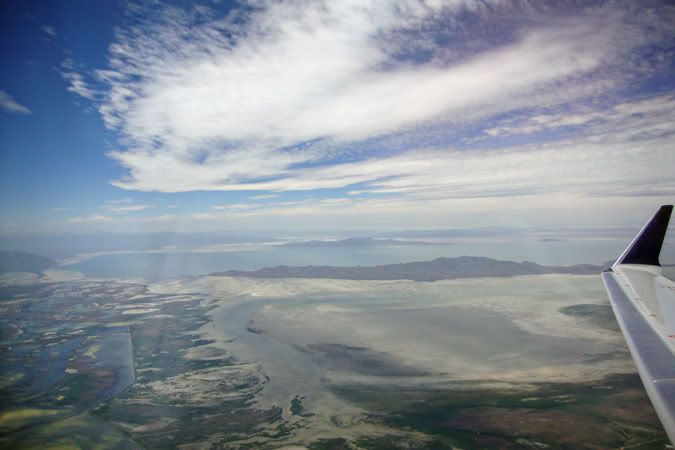 I'm not sure if I'll ever get back to Utah or Salt Lake City, but at least I can say I've seen the Great Salt Lake (from afar and from the air.)
Oh, and here's another shot from the plane of what I assumed was part of the western Rockies. Snow on the caps in mid-June. Beautiful.