Warning:

Photo overload. :D Some may be blurry because they were taken by DS#1 as we were driving down the road. ;)
DS#1 and I took these photos a few weeks ago when they were actually in the midst of planting the rice. I have been fascinated by the whole concept. I knew they planted in water, but couldn't figure out (during the winter and spring months) just how they would do it or when. Then, in April or the early part of May, they started flooding the fields.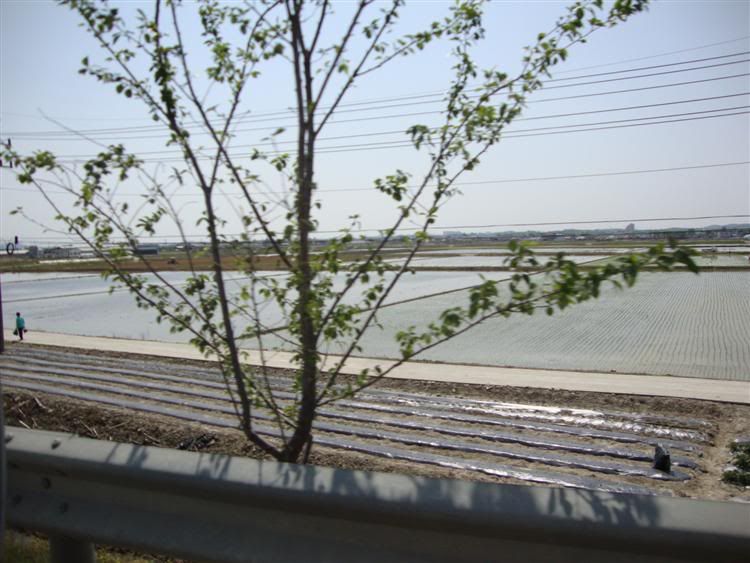 plowing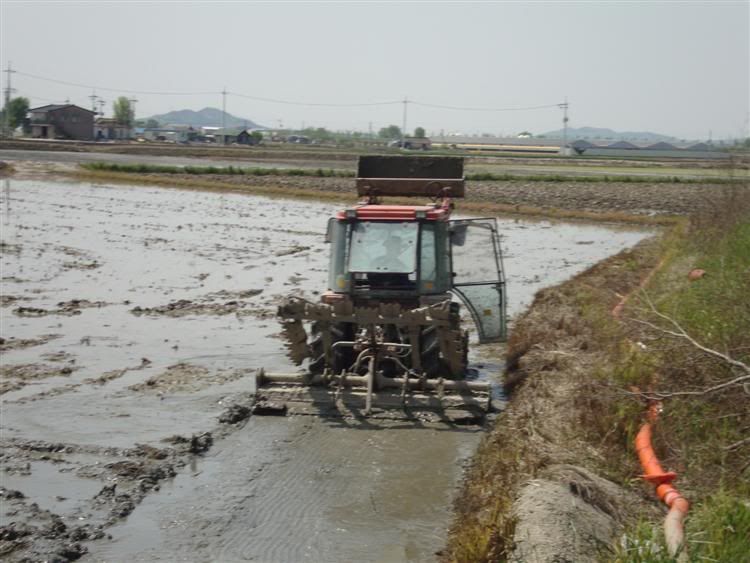 and planting
It took me a little while to figure out how they were planting. I debated about seeds, but decided those would drown or rot. Then, I saw it. The planter.
Apparently, the rice is started in other areas/nurseries as flats sort of like we see sod.
Wish that would have been a photo to get it all, but it didn't work. DS#1 took it as I passed the slow moving contraption on the road. There is something like a conveyor belt on the back that the small plants run down. The machine deposits the seedlings into the flooded soil. Who knew??? I'm sure it's MUCHO better than the old fashioned way of by hand. Ah, the joys of industry.
We've had views of them planting from our balcony too.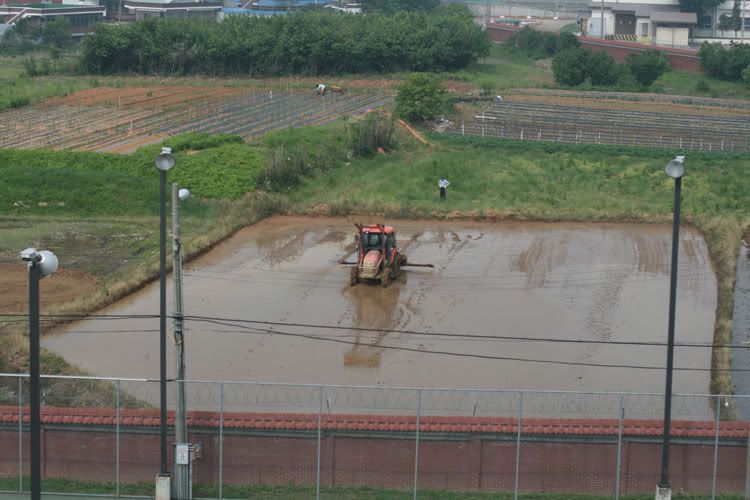 There are rice patties between us and the town at the base of the mountains. I'm sure it will be beautiful later this summer when the rice is full grown and full of color. It'll be quite the change from the drab of winter's view.