A few weeks ago, I showed you the pearl market where we shopped during our trip to the Philippines. I promised to show you what I bought during that trip. I'm making good on my promise with this post. :)
I put to use my friend's borrowed Nikon equipment and played with his macro lens. Ah, love the macro lens! Could see a lot of use out of one of those in my camera stash.
I purchased these twisted seed pearls with intertwined clear beads. I thought they were so pretty and somewhat elegant. I bought the matching bracelet as well.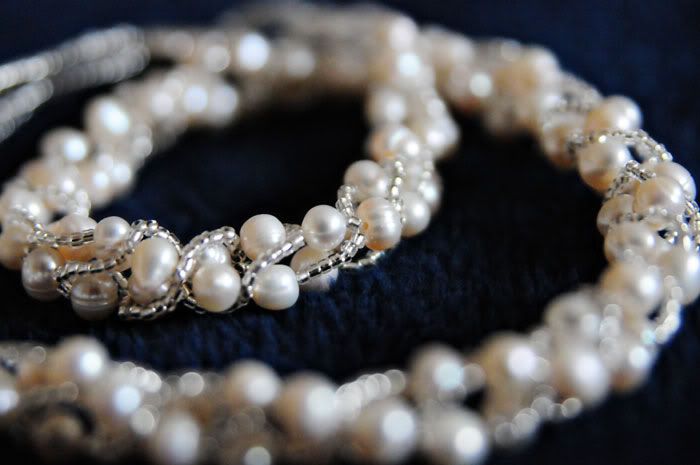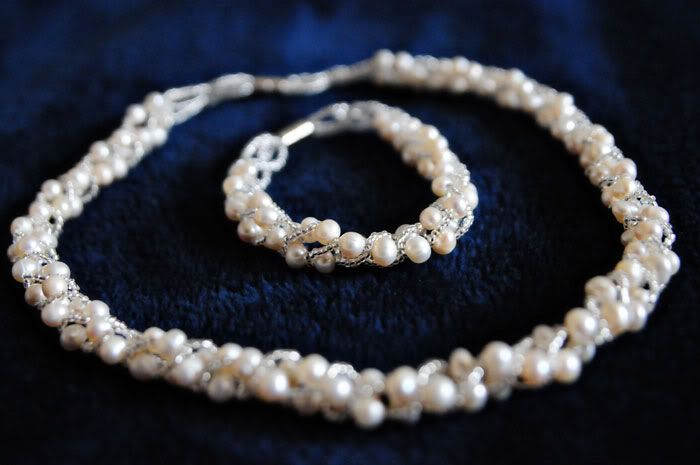 I wore them to a formal dinner we attended in March. :)
Sorry about that horrible pic, taken off of Facebook. Can you see the pearls?
And then, there are these colorful pearls. It's a long strand that technically isn't supposed to be doubled, but I've doubled it when I've worn it. Rebel, I am.
And another long strand. These are supposed to be doubled or so said the Filipino lady who sold them to me.
Our moms received a strand of these for their birthdays in April.
None of these are your perfectly round cultured pearl - the "normal" that you think of when you think of pearls. I think that's one of the reasons I love them so much. I also love that they have a story - you know me and things with stories. ;)