I was thinking recently that I really should be sharing more of Korea with you all here on the blog. So, today, when we were strolling through a local market and I was snapping photos, I decided to blog them! This will be photo overload, so be prepared. :) I'll walk you through a portion of Pyeongtak Market. I believe the market of Pyeongtak is open seven days a week. Our local market vendors only come a few times a week. Someone informed me the vendors come locally on the days that end in three and eight. Hmmm, convenient. :)
Pyeongtak
is a larger area than where we are. Click that link over there in the name if you're interested in reading about the area or putting us on a map in your mind. ;)
I'll start the market tour with the kimchi. "Kimchi is any one of numerous traditional Korean pickled dishes made of vegetables with varied seasonings." I can't handle most of it, but there's something about the cucumber kimchi that I absolutely love! I think it's the combination of cool cucumber with the spices. More on that in another post. ;)
Koreans apparently love fish in any form. You can buy it fresh in the markets, frozen, dehydrated.... in a variety of ways.
Squid, prawns and octopus: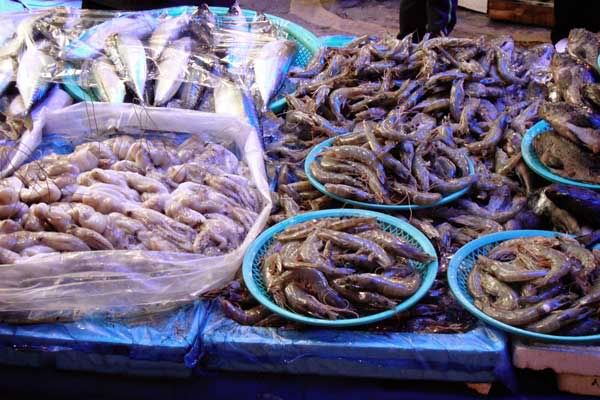 Some sort of dehydrated fish - with sharp teeth!
Dehydrated shrimp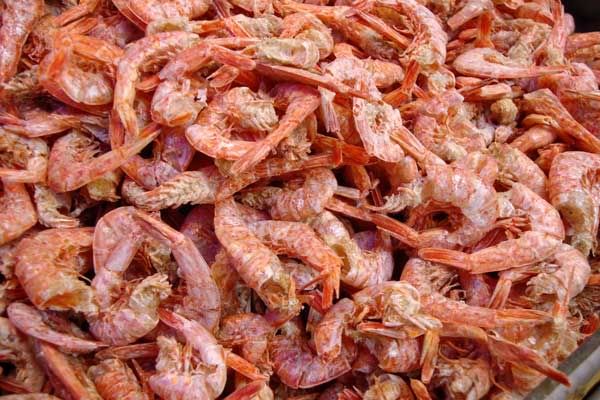 Other forms of meats, some cooked, some ready for you to cook. :)
Feel like chicken tonight? From the looks of the paper underneath, it might be greasy.
What about any other kind of beef or pork you can imagine? Not much wasted... and can be freshly cut. I find it interesting that these cuts are out in the open and unprotected from the open air and germs of the public market.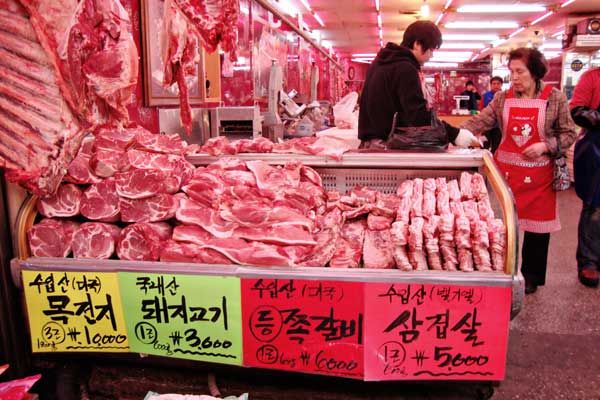 Produce: Lots of different kinds of produce and fresh herbs as well.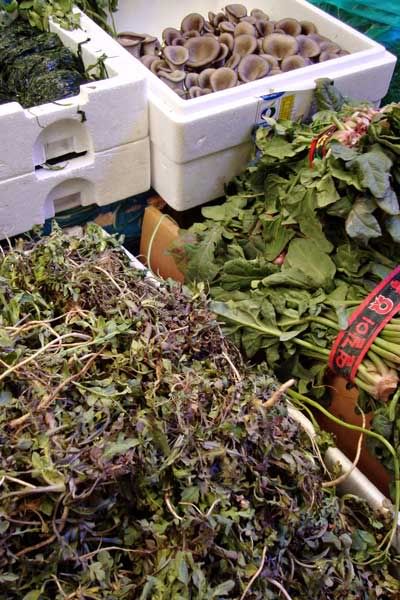 I think the sprouts look so cool.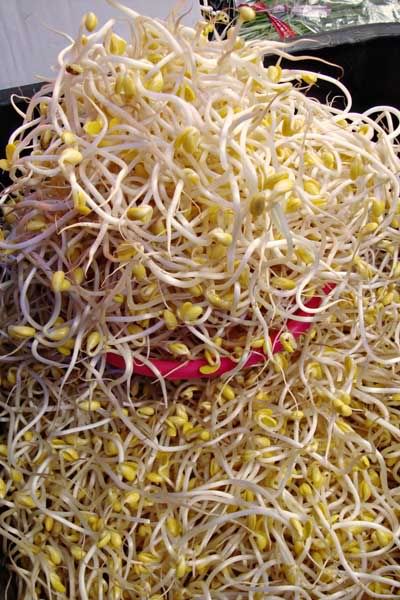 Korean cucumbers are the best. They remind me so much of the fresh ones from my mom's garden. Very organic and earthy.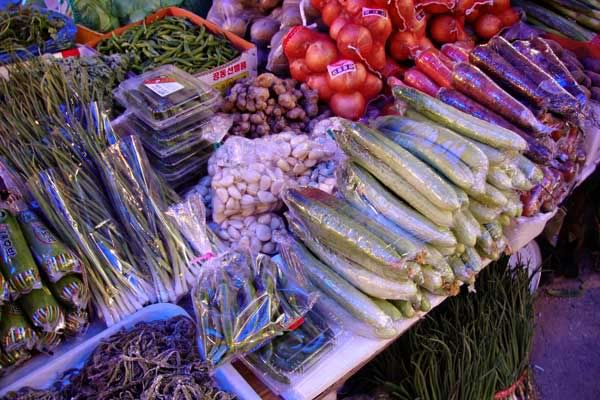 There are clothes, but I usually don't pay much attention to them as they aren't designed to fit tall, broad shouldered American women. ;)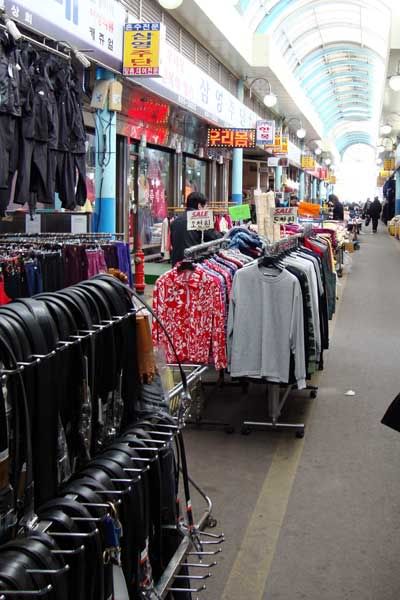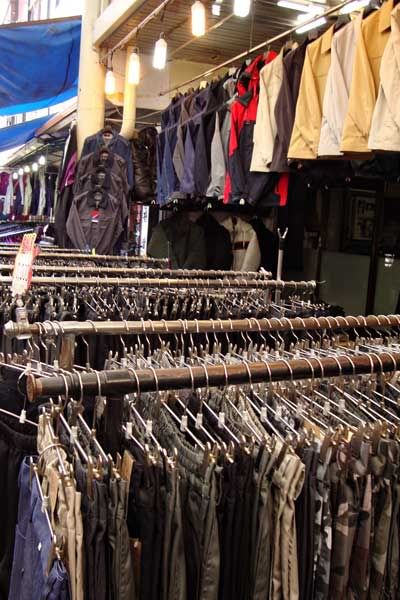 Or traditional Korean dress, a
Hanbok
: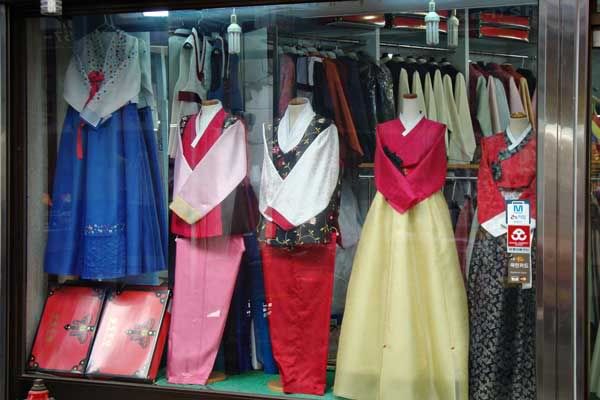 Maybe I'll buy an apron or a hat instead. ;)
Aren't these peppers pretty? I'm afraid they might bite back. Spice!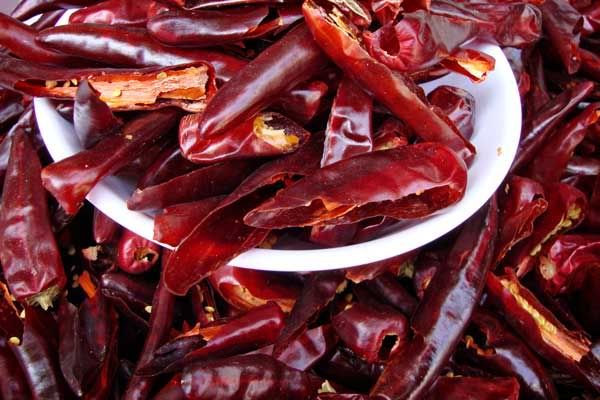 These are some of the largest chestnuts I've seen in my life! And their display was pretty too!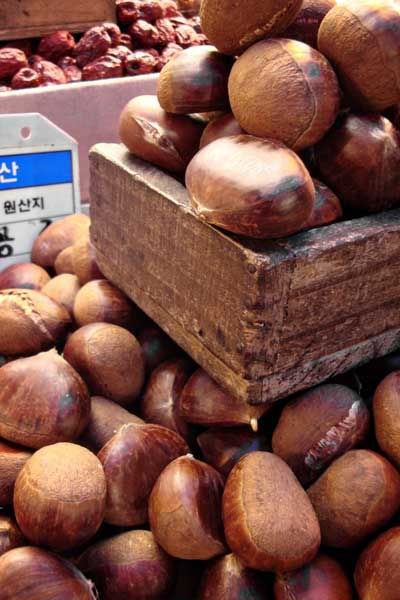 Baked goods:
I'm not sure what these are, various rice cakes and such. We tried a bag of different ones a few weeks ago and were less than impressed, so we haven't been brave again.
BUT, some of the other bakery goods are delish! Check out those waffles discs on the right side. Those are JUST LIKE waffle cones. The treat is you don't have to wait until you're finished with your ice cream to get to the delish waffle cone! LOL
Then, there's the fruit. Korea's Asian pears are to die for! They are huge! They are the size of a softball and so sweet and juicy!
We can't forget the strawberries! Yum!