Life seems like it has been so crazy lately. I'm not sure what I've spent my time doing. I've wanted to blog, but I haven't. Seems like every time I sit down to blog, I end up reading other blogs and never get to mine.
I wanted to tell you a little about my trip to the Philippines last month. Three other "girls" and I went. We had a blast. It was warm. It was tropical. So many people spoke fluent English. People were polite. It was AWESOME!
One of the main things we wanted to do while there was go pearl shopping at
Greenhills Shopping Center
See also:
http://www.greenhills.com.ph/
My friend, Mina's, friend, Abby, is from the Philippines. Abby's sister still lives there. Abby arranged for her sister, Tessa, to meet us one day and take us on a tour including Greenhills. So, on Sunday, we met Tessa and her two friends, then set out for Greenhills.
Did I mention pearls?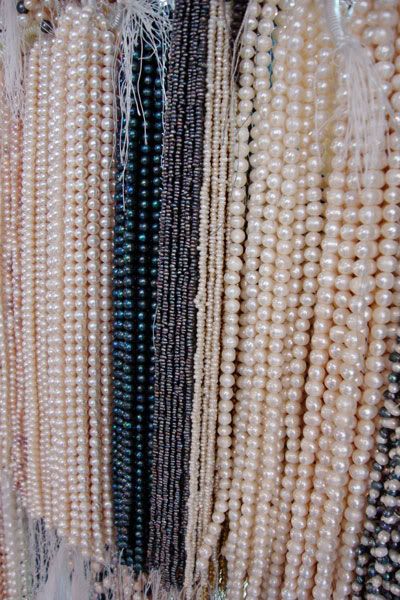 Oh.my.goodness.... there were fresh water pearl booths EVERYWHERE in this one section of the shopping center.
We had a hard time finding the right booth. We were looking for the one where our husbands had shopped when they were there last fall.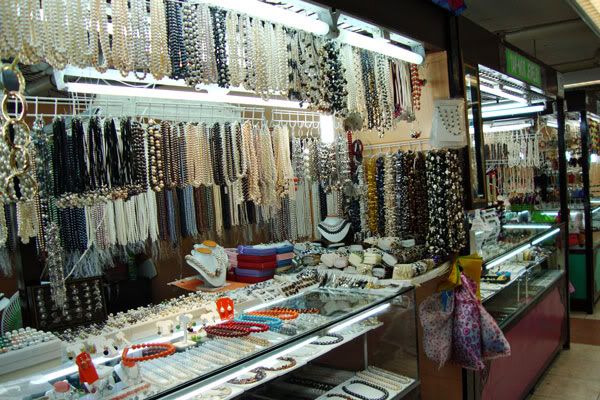 Luckily, Mina had the business card.
Most of these pearls were baroque pearls which are, according to
Wikipedia
,
simply pearls that have an irregular shape. Cultured freshwater pearls are most commonly baroque, because freshwater pearls are mantle-tissue nucleated instead of bead nucleated. Thus these pearls are rarely perfectly spherical and can appear oval or ovoid.
Mina bought pearls for several friends on her list. I bought some pearls for myself as well as our moms' and some others to hold on to for a special occasion.
Erica bought pearl earrings for her mil.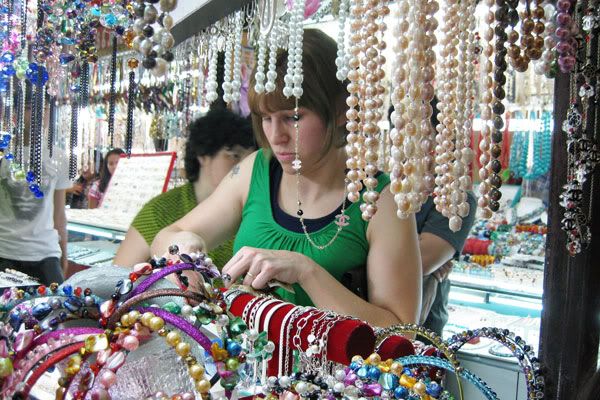 You all know how much I love things with a story! I love my baroque Filipino pearls! They are fun, beautiful and definitely have a story! Remind me in a few days to show you some of the ones I bought. Love them! :D