I know some of you have seen these photos on Facebook, but I wanted to share them here as well. :)
We took a Korean taxi from Itaewon to the electronics market. I'm not sure what the official name of this district is, but I remembered from last time we were here that it is CRAZY with all the electronic vendors in the area. So, we call it the electronics market. :)
There is an underground store with all sorts of gaming products. The boys loved this, though we didn't really buy anything because we weren't sure about the translations of the games. Hangul just wouldn't do much good in "beating a game". R loved the selection though and thought it was cool just to see all the different things available.
He walked away with screen protectors for his DSi. That was a safe purchase. LOL
Outdoors, the crowd was insane! Again, people. Everywhere!
We wandered around an area with computer parts and products. I think finding anything you really need here would be like finding a needle in a really big haystack!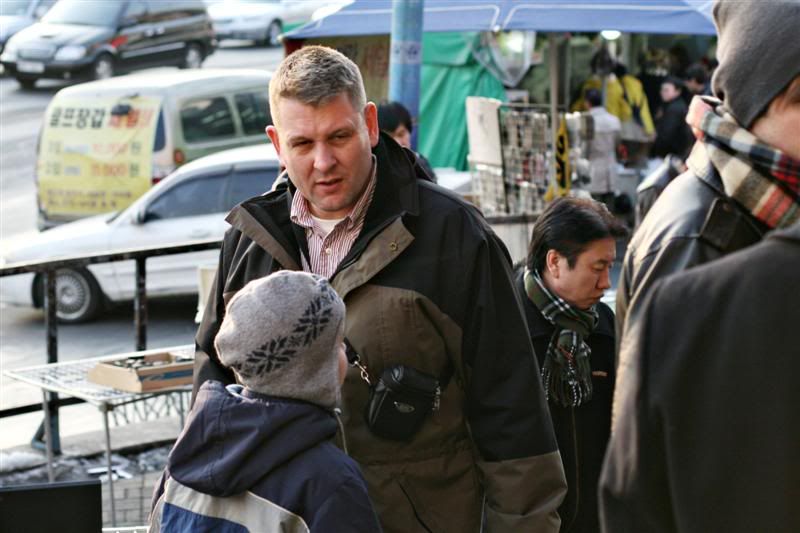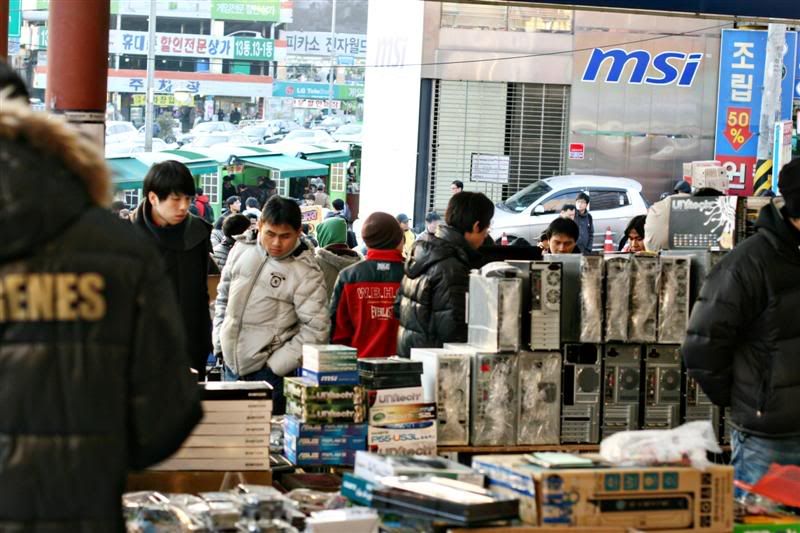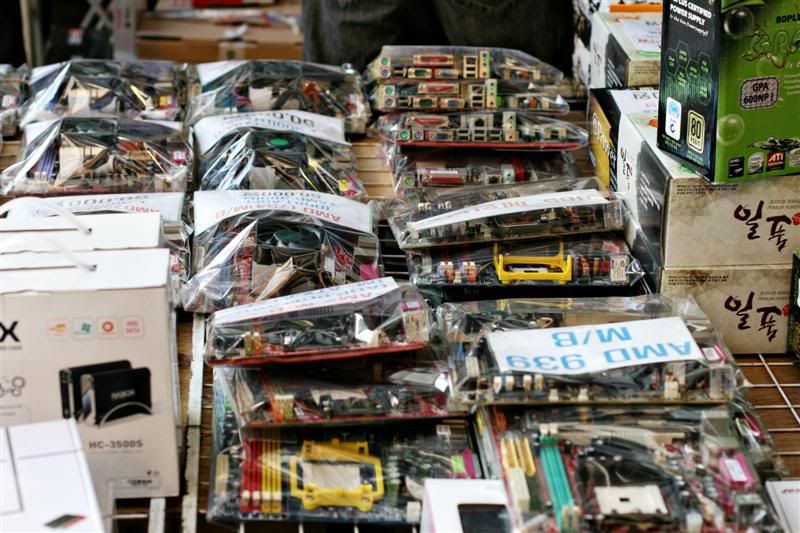 I do wish that I'd known at the time that my computer's motherboard was dying here at home while we were away that weekend. We could have searched for that needle. :\
I bought this little point and shoot a few weeks ago thinking it would be a pocket camera to carry around rather than lugging my larger camera everywhere. I haven't quite decided if I love it or hate it. I need to hurry and decide though before my thirty days runs out. That's soon...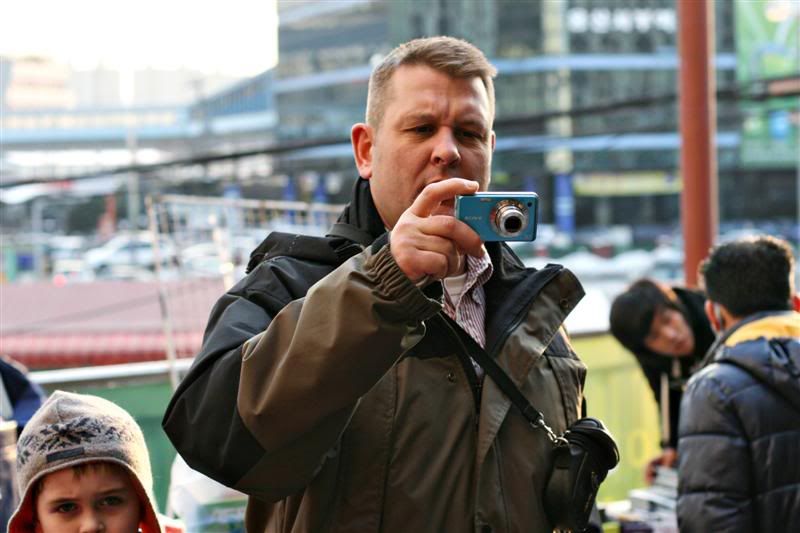 I sort of like it, but I sort of don't. Torn.... it takes a decent picture if you're paying attention. Here's the other end of that shot.
It was cold, but not as cold as it had been. The temps were in the low thirties. That felt like a heat wave compared to the below 10 temps we'd had earlier. Don't I look cute with my ear muffs? I hate having my ears get cold!
I was the only one that came away from the electronics market with exactly what I went in looking for - my needles. :) I needed to replace the eyecup on my Rebel and I wanted a lens hood for my nifty fifty. Amazon would not ship either of those to me, so I found them here.