We took an impromptu trip to Seoul last weekend. We just drove up on Sunday and returned Monday, so it wasn't anything major. We just wanted to get away and do something different.
Our first main stop was
Itaewon
after we'd secured a room for the night on the Army post. Itaewon is a popular shopping district near the Army base in Seoul. There are tons of shops and eateries and people! Wow, this city is alive with people and energy! It is easy to get caught up in it all. Seoul's population is somewhat over 10 million as one of the largest cities in the world. I compare it to New York City, though I've never been to NYC.
Interesting shopping...
Familiar restaurants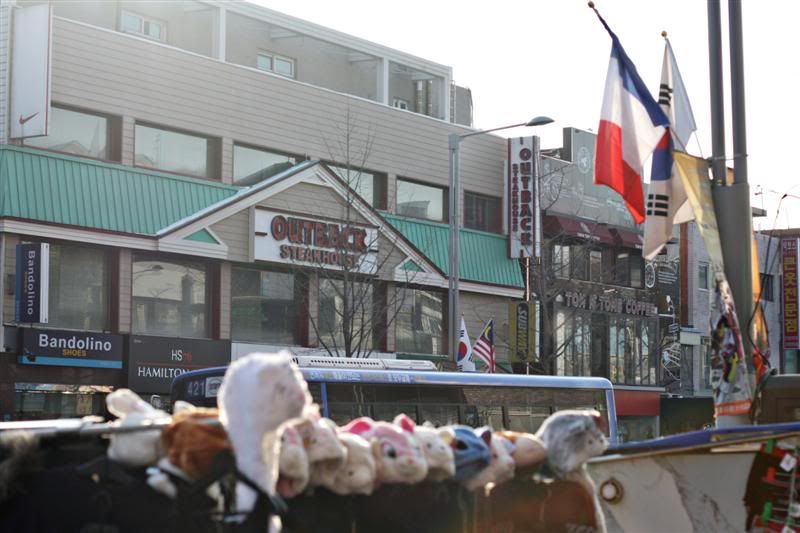 I love that the Korean flag is in this shot. :)
And this was funny to me. We always talk about eating "Mexican" or "Chinese" or "Korean" or "Italian". I guess they eat "American" food. :)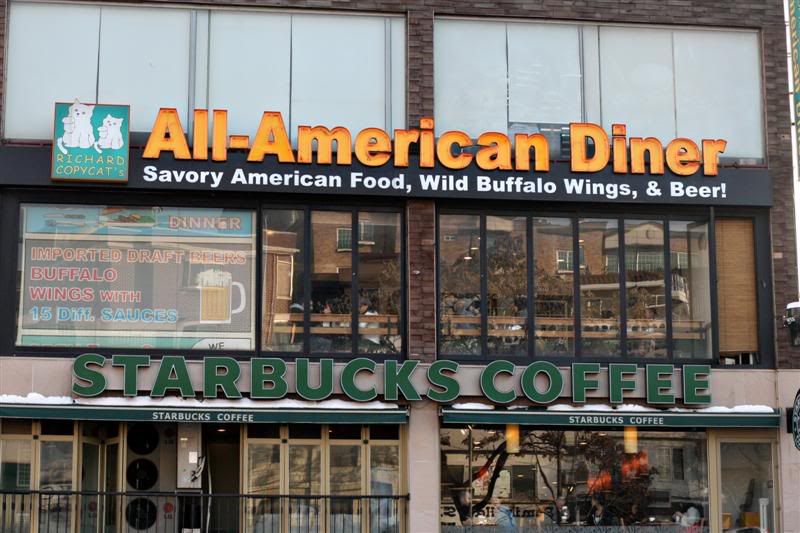 And finally, the people.
Crowds of people. Some pushy. Some nice. Some things don't change no matter where you are. :)