Ok, not the tv show though I did watch it once upon a time when it was a new show.
I'm talking about the view out of our window, off the balcony. This was taken one morning around 10am.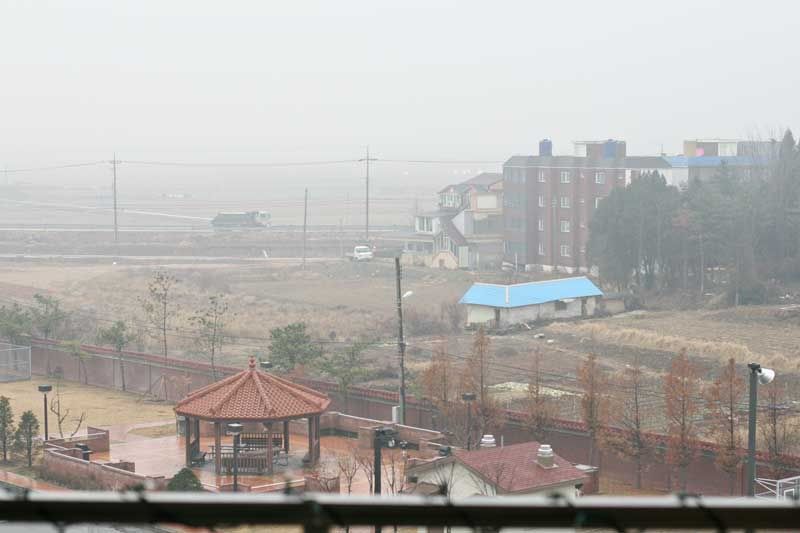 We're living in family housing on post and are on the fifth floor of a "high rise" apartment building. I'm thankful that we are on the side of the building that overlooks the Korean countryside and not the posts buildings and such. At least we have a view. Or at least we'd have a view if the fog would lift. G-Dub (that's what I'm going to call DH from now on because everyone else does. :) ) said that there are mountains over in the distance beyond the rice fields and Korean houses. I couldn't believe it because since we've been here, it has been overcast and/or foggy.
A little later in the afternoon, the clouds lifted a bit, but still, I couldn't see mountains in the distance. G-Dub promised they are there though.
(If you can see the weird pixels in the photo, they are just pixels, not mountains. ;) )
Across the common area from us is another high rise. Our building's twin.
There are a few playground areas in between the family housing for kids to play and hang out. There are basketball goals and tennis courts just across the street. It's nice and convenient.
Then, this morning, it was snowing! Another, different view from the balcony!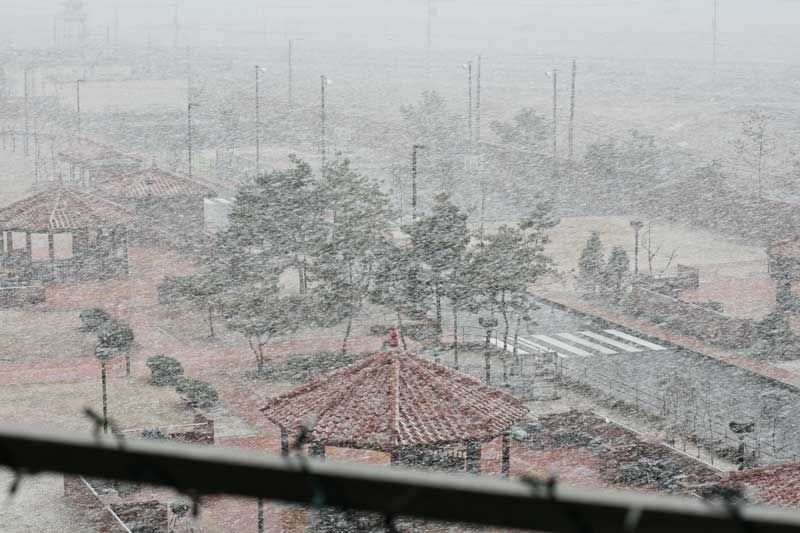 When the mountains show themselves, I'll be sure and share a photo of those with you. When they show... ;)