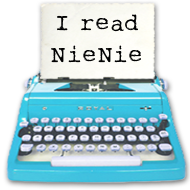 Sometime last year, I stumbled across Stephanie's blog. It was right after her accident and her sister had taken over her blog updating the blogworld about Stephanie's and Christian's conditions as they recovered in the hospital. Prayers were being said all over the world for this couple and for their small children. My heart went out to the family and all that they were going through and would go through after the accident.
Then, my own life got busy. G-Dub returned home from Iraq and unfortunately, I lost track of Stephanie's progress when my blog reading time got cut. Then the events of the summer, the travels, the moves... When the first wave of movers came and took the computer, I lost the addresses to all my frequent blogs. And I lost track of Stephanie and Christian.
Recently though, I happened upon a link on Tara Whitney's blog about Stephanie. I followed the link and was amazed even more by her story. Yesterday morning, I found a link that Stephanie had posted by a writer for the Arizona Republic. It is the story of Stephanie's last year since the accident. The trials. The joys. The heartaches. I sat here for quite some time reading the story and wiping tears from my eyes.
Stephanie Nielson: Plane crash survivor regains hope
It's such an amazing story. Stephanie is such an amazing person. If you have some time, take it and read her story. Check out her blog. She's an inspiration to us all.