We're in South Korea with DH! :D
The boys and I enjoyed our month long visit with family in Mississippi. We boarded the planes from Memphis to Atlanta on Tuesday and were on our way! We arrived in Seoul Wednesday evening excited and exhausted all at the same time!
It was a long flight. (just under the fifteen hours and five minutes proposed on our itinerary) Thankfully, there have been improvements in those jets since the last trip we took across the ocean. Individual headrests with remotes were lifesavers! We could watch movies, play games, listen to music and check our location and flight progress with the SkyMap.
While we were over Canada, I thought of my Canadian internet friends (and waved! :D )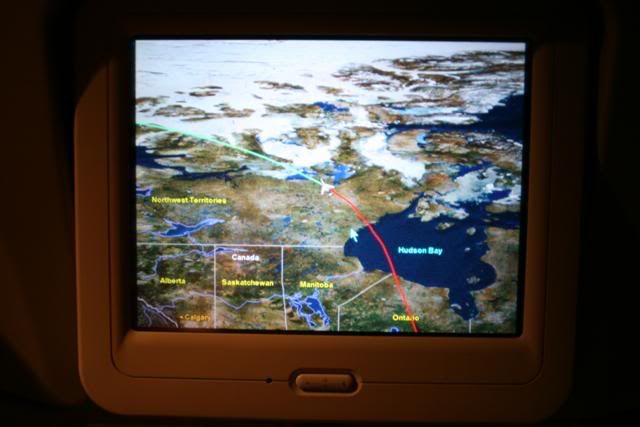 The boys were certainly entertained. They barely touched their Nintendo DSi the entire trip! I caught up on several of the movies I'd wanted to see and a few that I hadn't. lol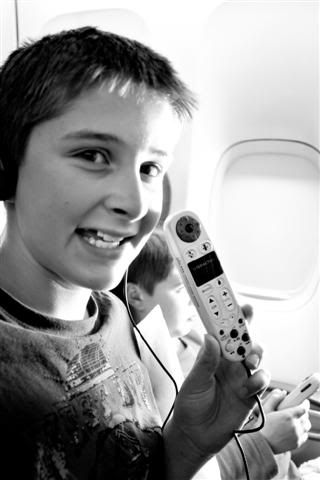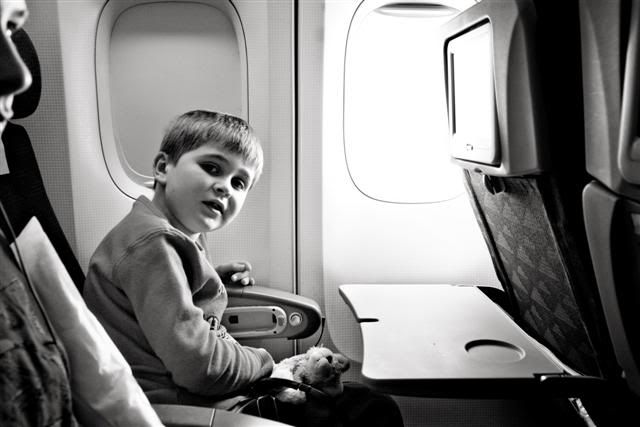 We also had thoughts of waving to Santa as it looked like we were near the North Pole! Not sure about the exact location, but I do know that's as far north as this southern girl has ever "traveled" ;)
We need a geography lesson on northern Russia and the barren lands and lakes that we saw out the window of the plane. (no photo out the plane, sorry...)
Here's one proving we had been there though!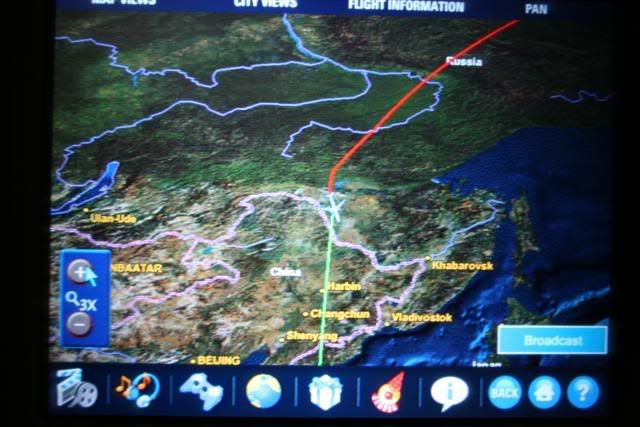 And finally, nearing our destination - Seoul!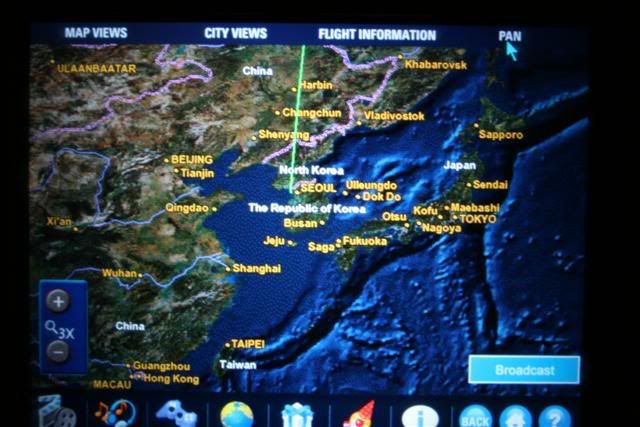 Immigration and Customs were no big deal. But, most of you know, there's always a story with me. :) Devon's large suitcase came off the luggage carousel with a large red lock on it. When I asked why, the man at Customs said most likely something suspicious showed up on the xray of the bag. Instantly, I chuckled thinking of all the Nerf guns stowed away in between Devon's clothes in that suitcase. We had to open the suitcase and reveal the contents. Unfortunately, that's the suitcase I tucked my underwear (bra) in the night before - so that was the first thing the Customs man saw when I unzipped it. LOL Then, onto the Nerf guns. :) When they decided that we weren't smuggling weapons in country, they removed the lock and we were on our way out the gate where we were greeted by Gary. :) Yay! We're here at last!