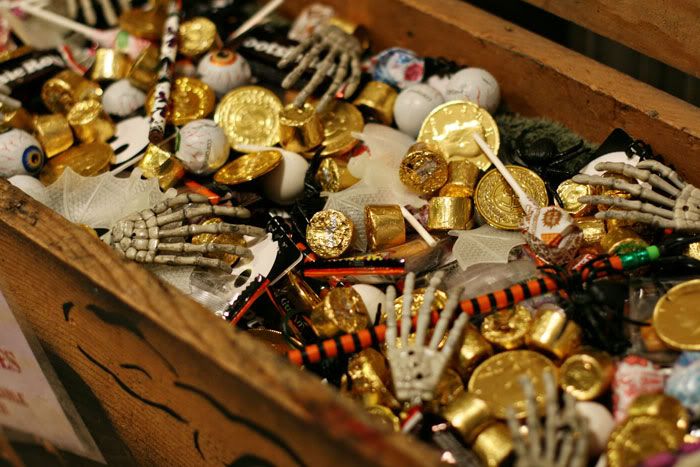 We're planning an early birthday party for Reed. His birthday isn't until December, but since we're moving, we're having it early so that he can have friends there. When his birthday actually comes, we won't know anyone in our new place, so it'll be a boring birthday.
I found some ideas on some different blogs for an Indiana Jones birthday party. So, we set out to plan for a Indiana Jones party. It's a perfect time of year for fun stuff to buy for decorations and favors because it's October. There are skeletons and mummies galore in stores. Target Dollar Spot and Dollar Tree have been our favorite spots to find stuff.
I'll show you more later, after the party. But I have to show you the treasure chest now. I'm loving how it came together. The chocolate coins and gold wrapped Rolos really did the trick!
I added all the goods plus a few "Property of" signs to an old wooden box we have. Filling the entire box would have hurt my wallet too much, so I padded the bottom with some foam and towels.
What do you think? Isn't it a cool and creepy treasure chest?