The fumes are doing something to me. Or maybe it's just that "doing" something is good for me. I've been having too much fun with black spray paint and sand paper as of late. I'll blame it all on Blogland. It's always good to blame someone else, right? Right. ;)
A few weeks ago, I was in Goodwill and spotted this.
Now, did I particularly NEED a blue magazine rack? No, not really. But Blogland had me in Goodwill looking at things in a different light. And when you know that Target has magazine racks for no less than twenty bucks, this little beaut was tempting.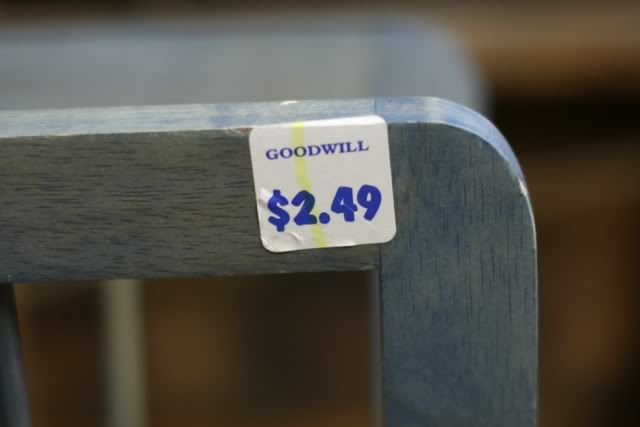 So, I snagged it along with a headboard. Yeah, I said a headboard... not sure about that one, but that's another story for another time I suppose. (That other time may be two or three years from now when I pull it out of storage after our quest overseas. LOL)
A little elbow grease combined with sandpaper, then a couple of sprays with black spray paint, followed by more sandpaper for distressing the edges and this is what I've got.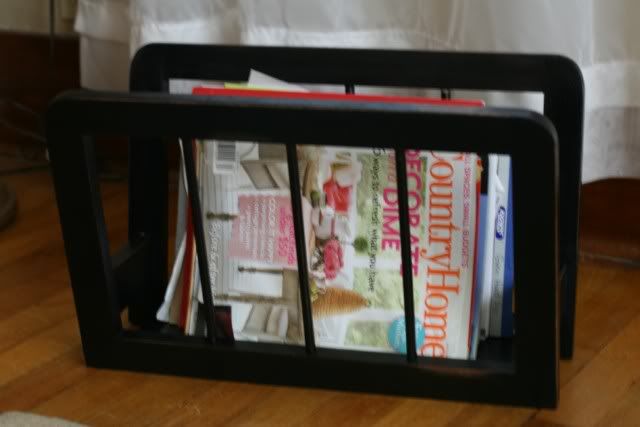 The price? $2.49 for the rack + $2.97 for the spray paint = just under $6 with taxes added. No bad and just as good at the Target racks. ;) And, it turns out I did need a rack after all. I had these stacked between my nightstand and bed. They looked like a mess, but now not so much. ;)
Just for good measure, I thought I'd show you the headboard. It was $6.49! Why couldn't I have found a deal like that last month when I actually NEEDED a headboard for the boys' room? Instead, I found headboards for between $25 and $100! Sigh... I went with the cheapie $25 one for their room while we're in transition. But seriously, I wished I'd found this last month instead.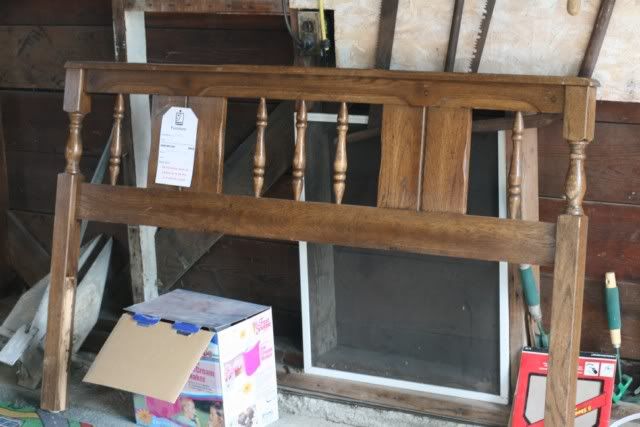 Transformation on it coming ----- someday. I have sanded it down to bare wood and puttyed (is that a word?) a few spots on it. It's ready for something!