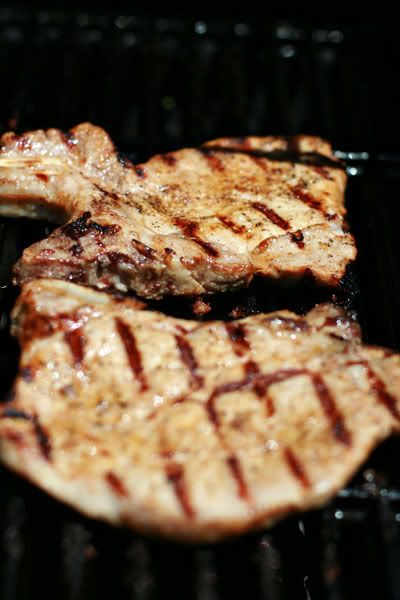 When we were deciding what things the movers should go ahead and take in order for us to have our things in Korea in the next few years, I went ahead and sent most of my cookware. Well, basically ALL of it minus the skillet that came with the set. I kept one iron skillet and the double boiler Mom let me have of hers a few years ago that I used to melt chocolate for Christmas baking. It all seemed like it would work out just fine in my mind until I realized that DH had for whatever reason tossed the extra cookware we had from the boat/camper a few months back. I wasn't a nag though and didn't ask him the question that resounded over and over in my head. WHY? Why? why....?
Instead, I have just decided to make the best of it. And the best of it includes the grill. Hey, it's summertime, so you're supposed to be grillin' anyway, right? I spent the better part of a day last week cleaning the grill, clearing away dh's messes and making the grill my own. I reseasoned the cast iron grates and made them look shiny and new. It was almost a shame to throw these pork chops on it and get it dirty again. But, you've got to eat, right?
Now, the sides. My monstrous zucchini plant is finally putting out zucchini.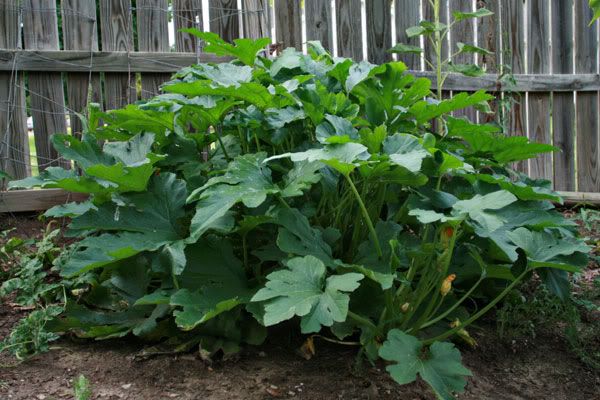 Carole, I think of you everytime I have success with zucchini. Sorry...
Normally, I'd slice this and throw it into a skillet with onions and spices. But, care to guess where my favorite skillet for the job is? Yep, gone across the pond. So, I decided to try slicing, seasoning and placing them directly on the grill instead.
They were perfect! I had to bribe the boys to get them to even try one. I still owe them whatever I promised them if they'd try it. But they probably know by now that my bribes for trying food are not cash in worthy whether they eat the food or not. They sometimes learn that they actually like something so that's all that matters to me! Dev actually liked the grilled zucchini. Reed did not. Maybe it was because his "try" was not big enough to actually taste?