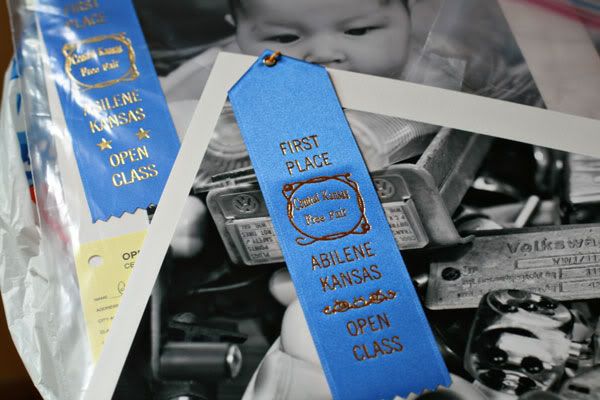 For the past three years, I've thought of entering the Open Class judging at the local fair. But, I never thought of it early enough therefore never getting entries together or remembering until it was too late. This year, I planned ahead. Last Wednesday after taking DH to the airport, I made it home in time to get my entries down to the exhibit hall.
I was very impressed with the 4H entries. Some of those kids have really creative eyes and their photographs proved it!
I came away with three blue ribbons and was happy with those! The photos that ranked for the ribbon were:
My Little Guy as my entry for Photojournalism, Color:
Our friend, Carlos', junk tray full of all things Volkswagen as my entry for Unclassified, Black and White:
A baby from church as my entry for Portrait, black and white:
It was fun! I'm glad I finally entered!