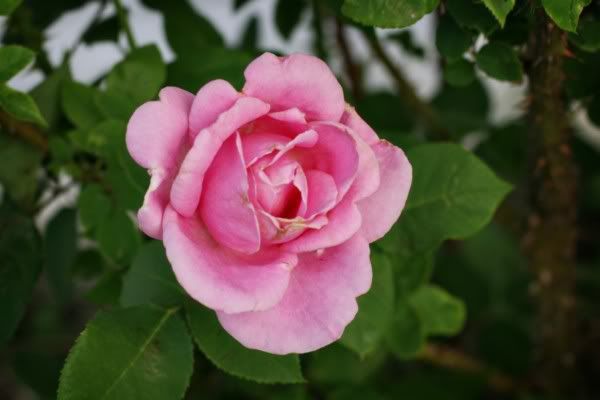 Well, actually, a rose in any other garden would bring me more joy. I don't actually like roses, but when we moved into this house, I inherited the previous owner's rose bushes. Four of them as a matter of fact. Unfortunately, during our time in this house, I've never really done much to those rose bushes except an occasional word for them when they scratch me as I mow past them or the few times I've woven the new growth through the lattice work on the front porch.
They've always bloomed beautifully and this year was no exception!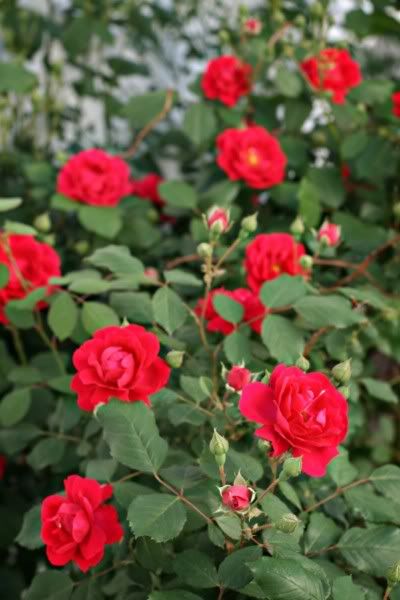 It was only after this year's bloom season that I took a really good look at the bushes and decided they needed a good trim. Only I had no idea where to start. I meant to google and see the proper way to trim a rosebush, but one thing led to another and other things came before rosebush maintenance. Finally, Tuesday, I just decided to give it a go without consulting any expert's advice. I knew I was ok since the blooms had come and gone, so I grabbed my trusty shears and went to work. I'm not sure if I did it right, but they sure look a lot better and less unruly.
And that crepe myrtle that is in that second photo? Well, though it's currently blooming, I gave it a nice "haircut" too. And wowza does that whole bed on the front of the house look 100 times better!
How are your gardens at this point in the season?