Life has been going along for us at the crazy pace. Thankfully, we're keeping up, so we can't complain! Summer is here in full force with the hot temps! Thank goodness for air conditioning!
The boys and I have been making fresh lemonade recently. Fresh squeezed lemonade came into the picture and outbid Country Time with the recent purchase of this juicer at an auction. (Same auction as the Jadite and dolls...)
Pretty, huh? Yeah, and it got the job done, but not without having to pick out seeds. I don't like picking out seeds. So, the second time we juiced lemons for lemonade, I pulled out my other juicer - the one with the strainer holes to catch the seeds.
It's a good thing I don't really want to juice lemons as a stress reliever or something because little hands ALWAYS want to squeeze the lemons. They think it's cool. :)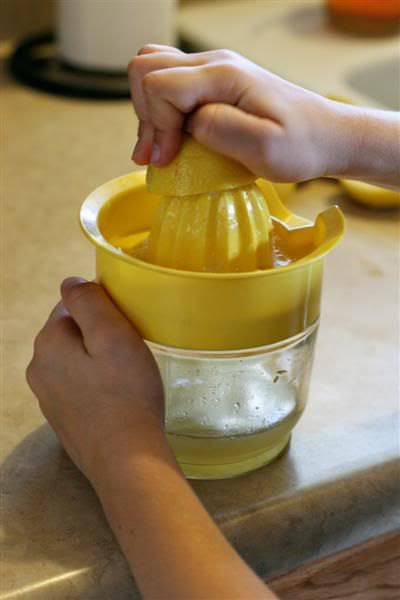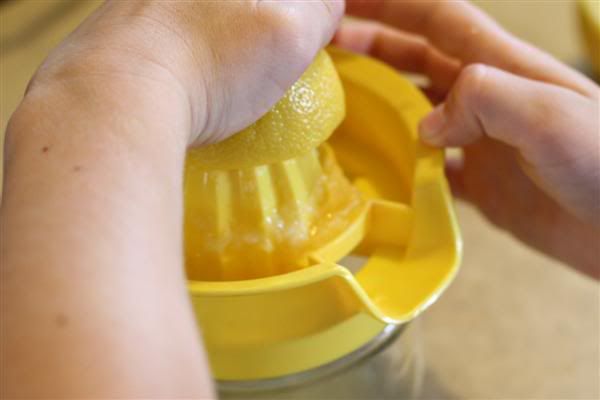 Squeezing or juicing lemons is SERIOUS work. Or maybe it's sour work. This looks more like a sour face, wouldn't you say?
One thing that you get from fresh squeezed lemonade that you don't from Country Time is pulp. Give me a glass of orange juice with pulp and I complain. But give me a glass of fresh lemonade with pulp and the first sip becomes a great big gulp! One sip equals half the glass gone.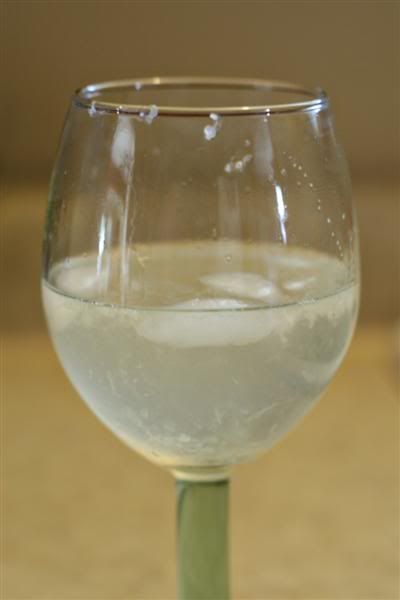 Maybe I should be drinking out of bigger glasses!