While dh was in the Air Force, he flew quite often privately. When he was home on leave, he used to take me on short trips via small planes. I don't remember the last time he was in control of a fixed wing aircraft. Since becoming an Army rotary wing pilot, other things (Chinooks) have taken lead in the flight category. He's always thought about taking the boys up though, but has just never had the opportunity. Recently, he's been talking to one of the pilots that he works with who does a lot of fixed wing flying in his spare time. They set up a fun afternoon flight which included a plane big enough for the boys and me to ride in at the same time on a flight around town.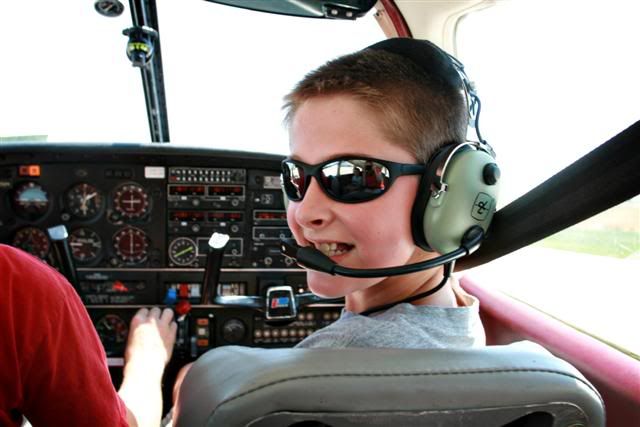 Devon was first to ride in the copilot seat.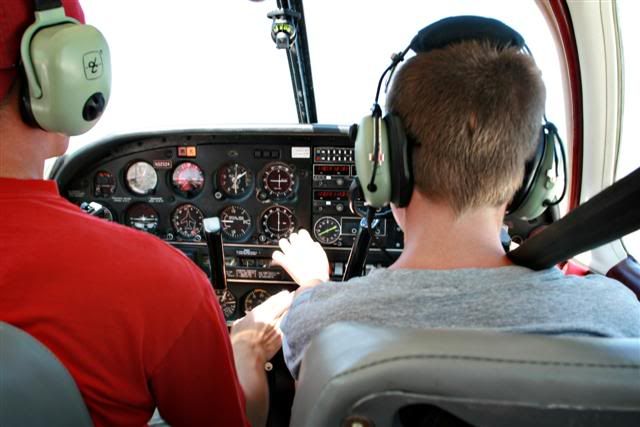 Prepare for take off, we're going full throttle!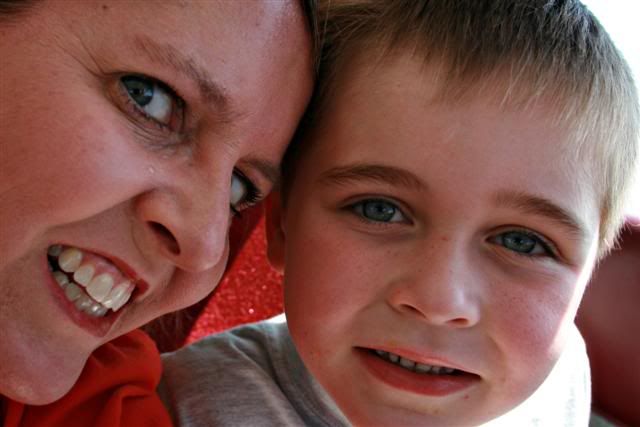 Back seat excitement! Look at the sweat beads on my face! I'm not sure if those were from the heat or the flight. LOL
We circled around town, then landed so the boys could swap places.
I thought this was a cool photo of Dev, with the reflections from the back and front of the plane in his sunglasses.
Aerial view of town which looks bigger from the sky!
Surrounding fields. The farmers have been harvesting the wheat. We saw one tiny little combine down there, but I couldn't get a photo of him.
Look at the grip he has on the controls! He was so serious though he couldn't see over the instrument panel! LOL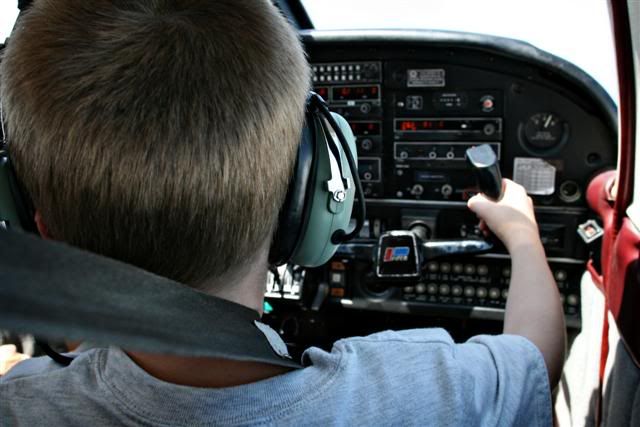 We made it back safely! The boys had a blast and talked about this all afternoon. What a memory!