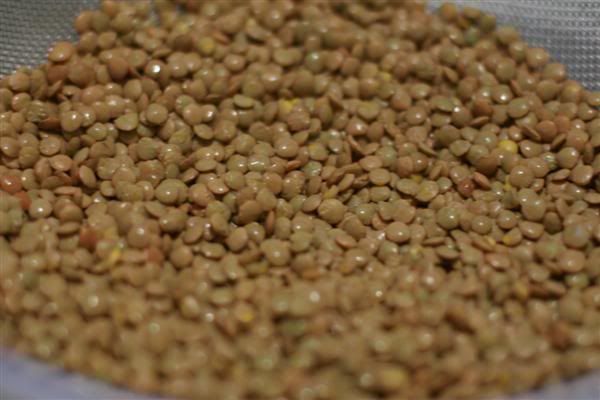 I really stink at menu planning. I've tried it before. Well, probably once, maybe twice, but I'm not an advocate for menu planning. I'm not one the masses would choose as their Menu Planning Poster Woman. I'm too much of a fly by the seat of my pants kinda girl (
Can you name that movie?
) to actually plan out life much less menus. What if I plan out a whole month's worth of menus, do the grocery shopping and then when it comes to Tuesday night's beef stew, I'm not in the mood for beef stew? Then what? I'm OCD, but not that OCD.
So, in a round about sort of way, that leads to tonight. The boys and I met some friends at the local pizzeria for lunch. Yummy veggie pizza split between my friend and myself while the boys scarfed down a large pepperoni. I had other plans for tonight, but those fell through thanks to the cool cloudy, windy KS day. Plans that fall through lead to my need to cook dinner. :-( And, yep, you guessed it, the Queen of NON menu planning had nothing planned. It was a little while ago I decided it might be better to be a vegetarian. You don't have to worry about meats that need thawing out before cooking. Spur of the moment dinner decisions would be easier. Wouldn't they?
I've had this jar of lentils sitting on my counter among other jars for a while now, waiting for something to be done with them. As I was contemplating dinner a little while ago and deciding that eating out probably wasn't an option since we ate out for lunch. (
not that things like that normally stop us...)
I thought back to this morning when I was actually organizing something - my recipe box. I had found a recipe for lentil soup that I copied from a magazine six years ago but never tried. Are you seeing the equation here? No planned dinner + no thawed out freezer foods + hungry boys asking, "What's for dinner?" + jar of abandoned lentils + rediscovered recipe = dinner. Easy peasy. We'll see how the recipe comes together. It's currently coming to a boil in the pot. If the boys scoff at it, well, there's always hot dogs because those are thawed in the meat compartment of the fridge and I actually have buns! LOL