We took a break from reality yesterday and went to KS City to the Great Wolf Lodge again. Gary had promised the boys he would take them back after we had such a fun time in December. D had a scout campout this weekend, so as soon as he got home yesterday morning, we took off on our little get away. :)
Again, the boys had a blast and we did too!
Fun in the pool side with water balls: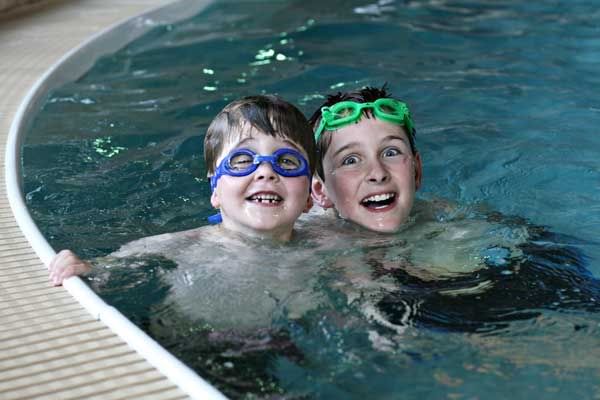 Spouts - you can't hold the water down, Goofy!
And the bucket with D on ready mode: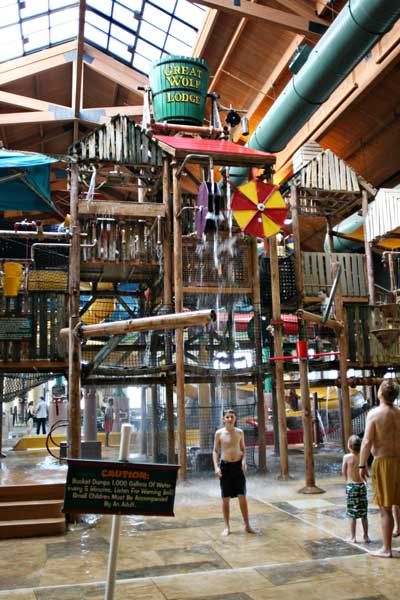 Here it comes! Get ready!
SPLASH!!!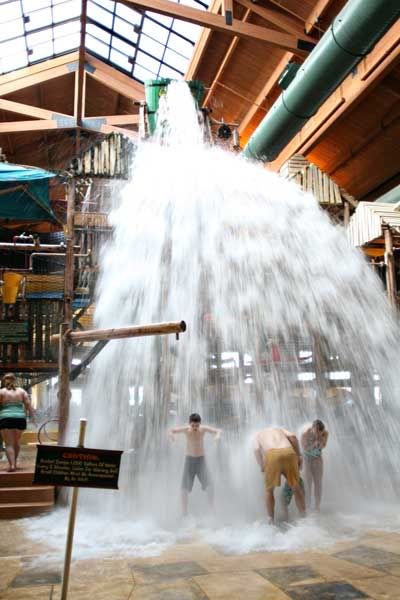 And don't forget to check your swim trunks to make sure they didn't wash away! LOL
Other fun...