We have this scary room in our basement. (Just ask
Bonnie
or
Shannon M
- they've seen it!) I think it was once a cold storage cellar or maybe even a fall out shelter or probably a tornado shelter. Most likely, it was just a cold storage cellar since the house was built in the 1920s.
When my mom and I came out here and bought the house before the fam and I actually moved here, I can honestly say I didn't even notice this room in the basement! When the fam and I moved in, R and I found it. The walls showing on the outside/in the basement itself are brick and it looks rather cool. But something about the dark wooden door with the latch on it looked scary and unappealing to my then five year old (and me too!) I remember us daring each other to go in first. He said, "No way, Momma, you go first!" LOL I went in, pulled the string for the light and discovered a two walls of shelves and a wall of cabinets that was probably the original kitchen cabinets of the house once upon a time.
I'm going to be brave and show you my scary room. Be afraid. Be very afraid. ;)
Hey, we don't have an attic, so I have to store all this stuff somewhere.
:D
*hehe, see my old guitar up there on top of those boxes? That's from my grade school dream to become a country music singer after seeing Loretta Lynn's life story in Coal Miner's Daughter.
We haven't used it for cold storage or a tornado shelter or anything other than a storage room. And yes, it's still pretty scary considering the amount of stuff that is in that small space. My old teacher files are stored in there.
DH's Army crap - er...um, I mean stuff, basic issued things that are just taking up space in our house is stored in there.
And I am using the cabinets for book storage for some of the things we use for our schooling and then the floor is full of everything else from Christmas wreaths to my sewing machine in its box to our old computer.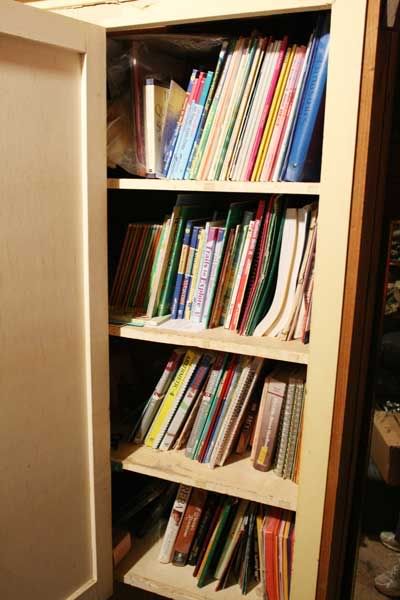 My mission this week is to go through those teacher boxes and purge. I did that before we left Alabama and they are still full to the rim. I guess I just brought less of them with me here. DH says he's tired of moving them though and I guess I agree. BUT, I still use some of the stuff in there - just not all of it.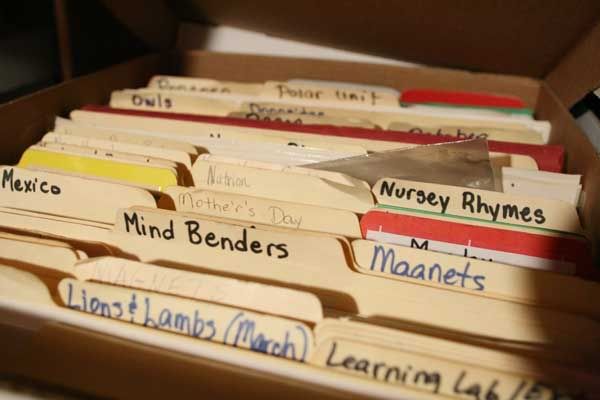 So far today, I've made it through one and a half boxes of files. This is what I've taken out along with a stack of construction paper that had images printed on it and some laminated sheets.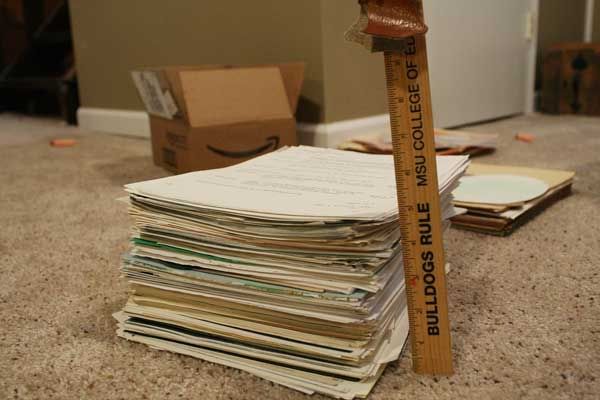 This stack (
notice the silent shout out to my bulldogs - yep, still got some dawgs up in here
;) ) and others like it will go find a new home at the recycle center. Oh and I also have a whole other stack of laminated file folder games that need to find a home with some teacher somewhere.
Wish me luck. I need the force on my side. ;)