but we were walking alongside some railroad tracks yesterday when I just happened to look down and see this. I had my camera, so the instant reaction was take a picture of it. I have no idea what it was, but the boys thought it was rather cool and I'll admit it was interesting in an eerie sort of way.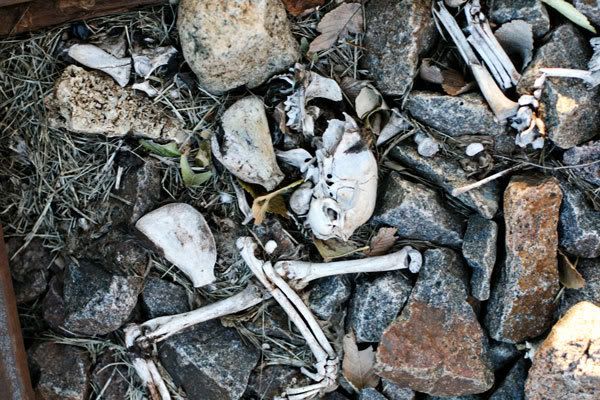 Since I had it open in Photoshop, I decided to try one of Pioneer Woman's actions on it. This is Vintage.
What do you think, eerie, cool or just plain gross?