MOVE THAT BUS?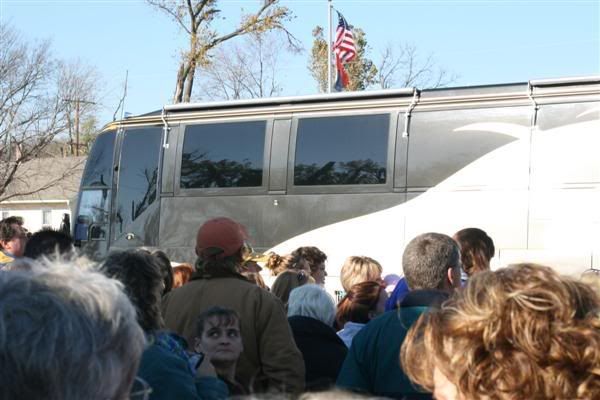 I'm a couple of days late posting these, but I did want to share that the boys and I got to go over and watch the big reveal of the Extreme Makeover Home Edition house in the local area. It was cool being there as part of the crowd of over 1000 people and actually cheering, "MOVE THAT BUS!" Plus, we got to see Ty and the other designers. I *heart* Ty! lol
Hi Ty! *waves*
Hi Michael!
Hi, other designers whose names I can't remember!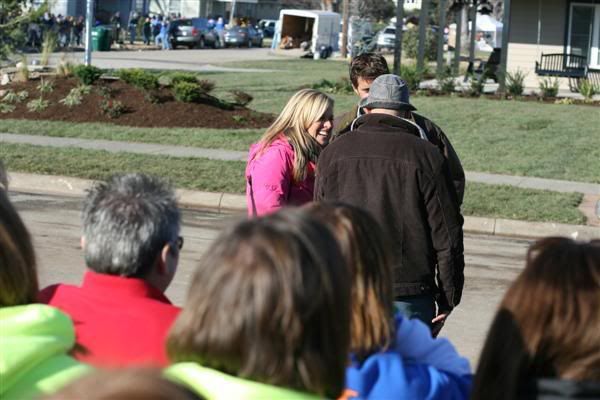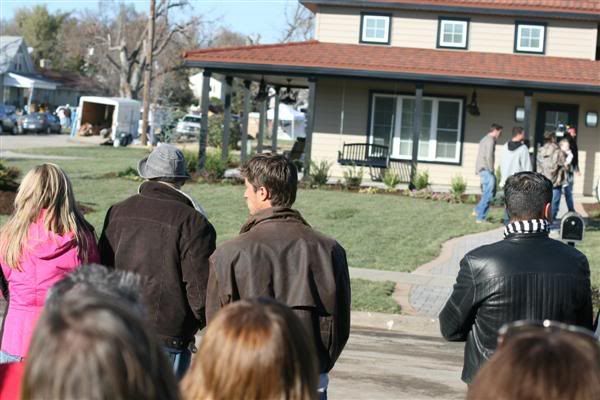 And then some volunteers:
I would have loved a shirt. I think I'd have had to volunteer and work to get one though. Ooops... so I took a photo of one instead.
It was a lot of fun to go over and just be part of the crowd. We are excited about watching the show at the end of January just so we can say, we were there!