I am not the schedule following homeschool mom. We get our work done on a daily basis, but adhering to a strict schedule is just not for us. Besides, occasionally, we have interruptions - phone calls, computer chats, appointments, etc. Or, sometimes it's a canine interruption when the dog decides that big comfy language book looks like a perfect pillow on which to rest his head and so he parks himself there. Such was the case this week.
Hey Barney, could you move?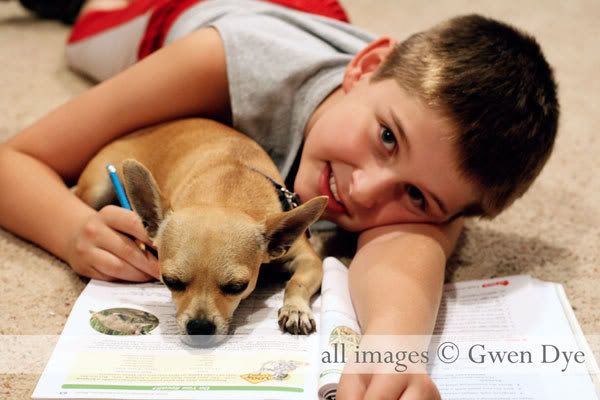 Ok, fine, what exactly is it that you want me to do?
But, I was so comfortable. I suppose now you'd like an apology. Do these sad apology eyes work?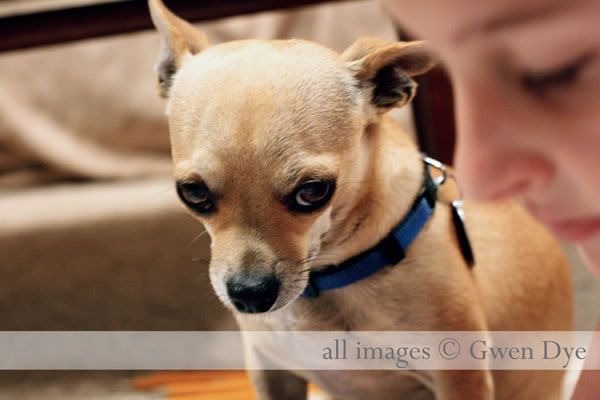 Sure, Sweet Doggie, you're forgiven.