If you clicked the link in yesterday's post about Coronado Heights, you might have wondered why I didn't post a photo of the castle. (Well, I was playing with it in Photoshop LOL) On top of the hill at Coronado Heights is a castle.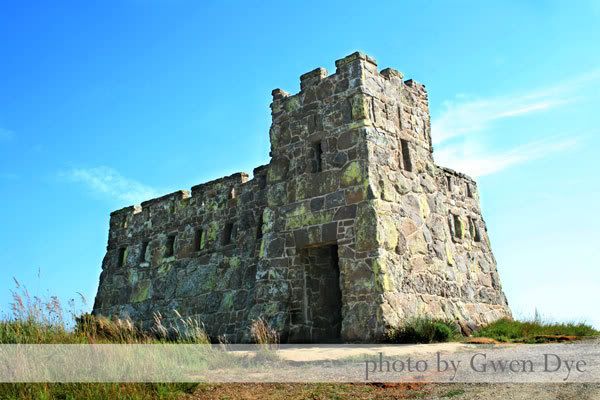 I'm not sure of the significance of this structure as there were no historical markers telling the story of Coronado or the story of the WPA project from the thirties. Everything was just there and you were left with your imagination and own knowledge of history to help you along the way. We mostly just enjoyed the scenery and the wildflowers along with the amazing view. There were yucca plants which had gone to seed, sumac and all sorts of other wildflowers along the way.
The seed pods on the yucca made for interesting photos. :)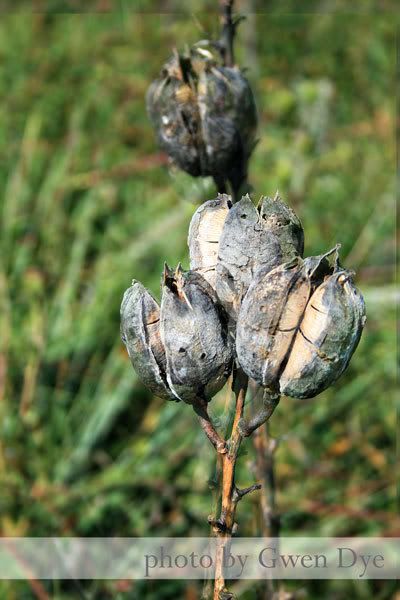 Not sure what these blue flowers were, but they were pretty.
Oh, and we can't forget the wild
LIFE
we found. I was thankful that we only ran across amphibians and no reptile varieties of wildlife. ;)