keeps the doctor away, I think we'll be good for quite some time. What do you think?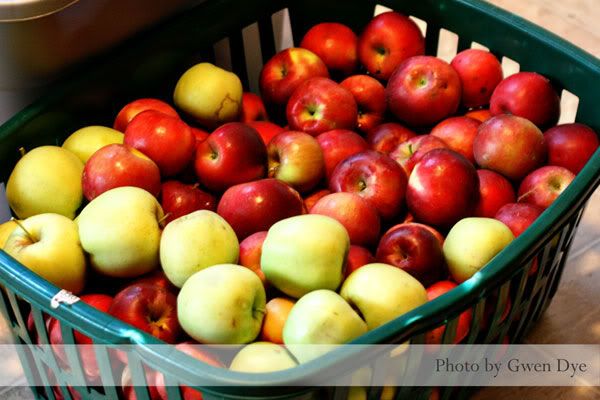 Kim's
mil blessed us at the beginning of the month with a large quantity of apples. And then last week, my friend, Margo, and I went with the kids to pick MORE apples. This is what we came home with that day. What were we thinking?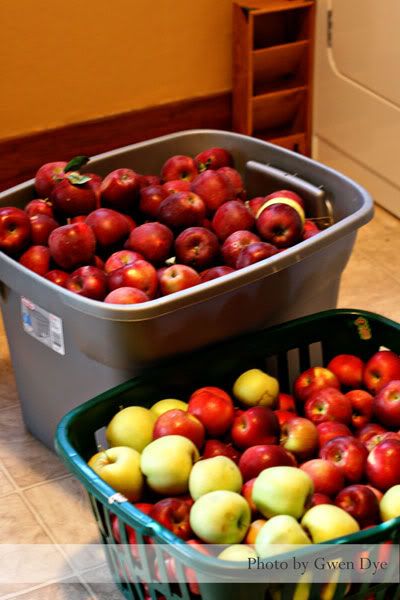 Thankfully, my mom arrived Friday and has helped me with some of the apple duties. Ack..... though the one tub is almost empty, we still have the other tub to deal with this week. And thankfully, I have a
Pampered Chef Apple Peeler/Corer/Slicer
- love that little toy!
In the meantime, we've been making applesauce and freezing that for this winter. Yum...
And then there is the first batch of apple jelly. Isn't it pretty in the jars? Love that color!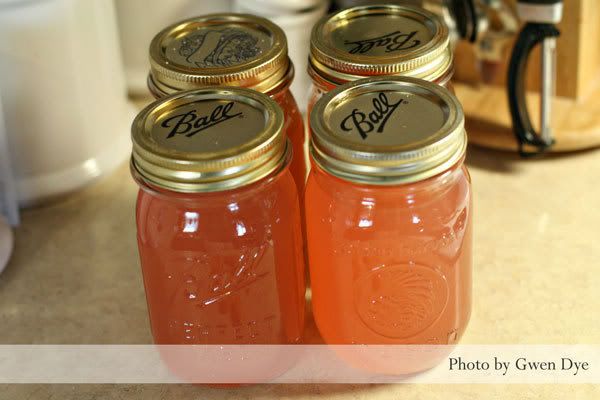 I've made up baggies of apple pie filling for warm and tasty apple pies this winter.
And, I even threw some in the dehydrator for something later on.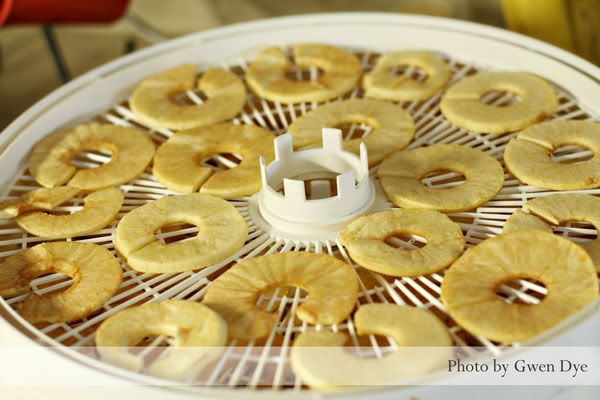 And the most fun and delish part? Of course, caramel apples.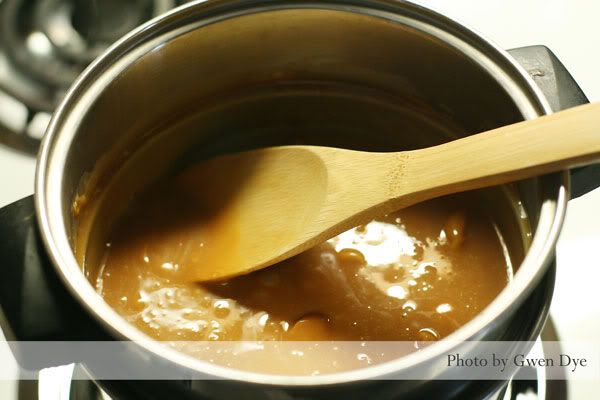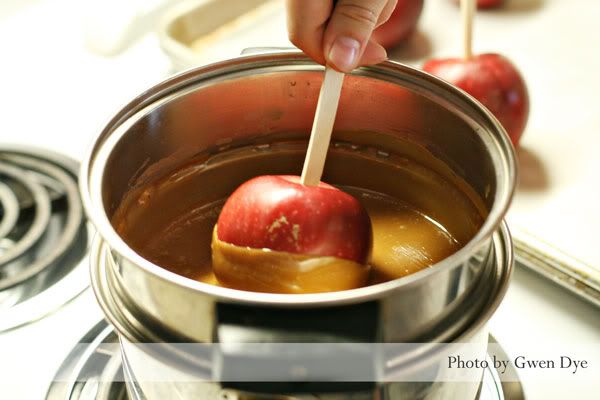 I realized while making these that these are the first homemade caramel apples my children have ever done. Usually, we just cheat and buy Happy Apples from the grocerer every fall. *ooops* They aren't the prettiest - see the bubbles on the side?
But, I know they'll taste delish! As soon as I finish this blog post, I'm going to check!