When we were in Tennessee visiting my friend Betsy and her family, we took the boys bowling. Sportsmanship was out of the game soon after the first game set. We were just having too much fun. I most likely started the L on the forehead thing when Betsy missed a single pin still standing. Did I mention we were playing WITH BUMPERS because of the kids? lol Betsy and I were still bad even with the bumpers. We had a blast though. We finally decided that the L on the forehead wasn't the greatest example of good conduct or maturity for the children, so we made Ws with the Ls and the dislexic (Nita, I always think of you!) Ls. W is for winner!
The next night when we were taking some pics, her dh took the camera and snapped a few of Bets and me. He told us to act goofy and we immediately became Winners. Very cheesy winners. LOL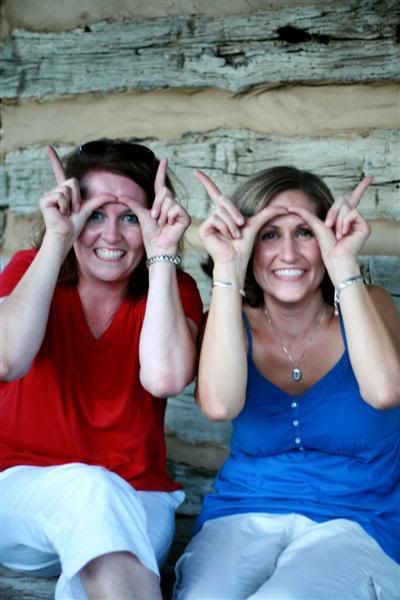 Love ya, Bets! Miss you guys!